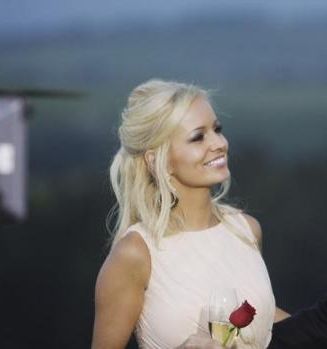 For the first time in probably four seasons of The Bachelor/The Bachelorette, The Ashley can say that she is thrilled with a choice that the show's producers have made!
People magazine is reporting that Emily Maynard is going to be the next 'Bachelorette!' (You can usually trust People. Unlike other celebrity magazines, they don't run their mouths unless they are sure about a story.) Several other sources are confirming that Emily has signed on for the show.
The Ashley is shocked that the producers were able to convince Emily to do another season of the show. Back in July, she took to her Twitter to dismiss the rumors that were circulating that she would be the next 'Bachelorette,' telling her followers, "I don't want to be the next Bachelorette."
Obviously things have changed (and likely big bucks were shelled out!) Emily is now on board. According to People, the production of the show will be moved to North Carolina, as Emily was reluctant to sign on because she didn't want to leave her young daughter, Ricki, to do the show in Los Angeles.
I wonder what cheesy subtitle the producers will come up with for this installment of the show? (It's going to be hard to top the one they had for Jake Pavelka's season. Who could forget the amazing-ness that was 'The Bachelor: On the Wings of Love!")
Emily is the perfect woman to become 'The Bachelorette.' She is beautiful, elegant and quite the catch.  This will mark the first time since Jen Shefft that a "winner" from a previous season comes back to be 'The Bachelorette.'
Roundupers: do you think Emily will make a good 'Bachelorette?'
(Photo: ABC)