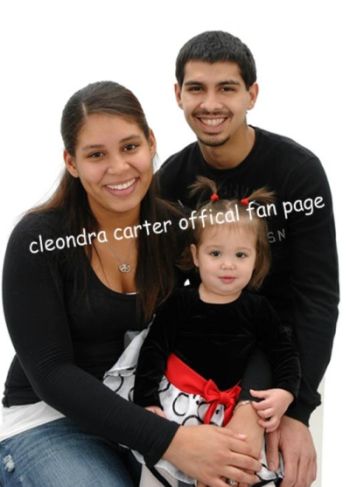 It's hard to believe that it's been almost a year since we met the Season 3 girls. Many things have changed since the MTV cameras stopped filming, especially for Season 3 star Cleondra Carter, who was happy to give The Ashley an exclusive update on how she, her baby and her boyfriend, Mario, are doing.
"Mario and I are happier than ever," Cleondra said in a interview with The Ashley last week. "I'm so ready for him to propose to me!"
Although she's not sure when Mario will pop the question, the couple has taken a big step in their relationship: they're now living together in their home state of Mississippi with their daughter, Kylee. (You may remember that during her episode, Cleondra was reluctant to move in with Mario, who lived across the street.)
"We are both still working and I'm still in school but I changed my major to photography," said Cleondra. "Kylee is 14 months now and is just running around! She is such a happy baby."
Although the couple hit some rough times in August when their arguing led to them both being arrested. However, Cleondra says that they have worked out their issues and have moved passed the incident. She is still wearing the promise ring that Mario gave her.
"It's his promise to love me for eternity and to be there for me until he could make his real commitment by marriage," Cleondra said of the ring. (How cute is that?!)
She recently posted this message on her Facebook Fan Page:
"So I was on '16 & Pregnant'…to let you hear my story so certain immature pregnant girls would know its not all fun and games."
A new season of the 16 & Pregnant is just around the corner! (It will start airing sometime around late April from what I've heard, which is great since it's one of The Ashley's favorite guilty pleasures!)
Cleondra also informed The Ashley that MTV recently visited her to tape the Season 3 "Where Are They Now?" episode and that we can expect to see it air sometime around the end of March!
To see what's become of the other Season 3 girls since their season aired, click here. (Just keep in mind that this article is a bit old but it will give you a basic idea of some of things that have happened to them.)