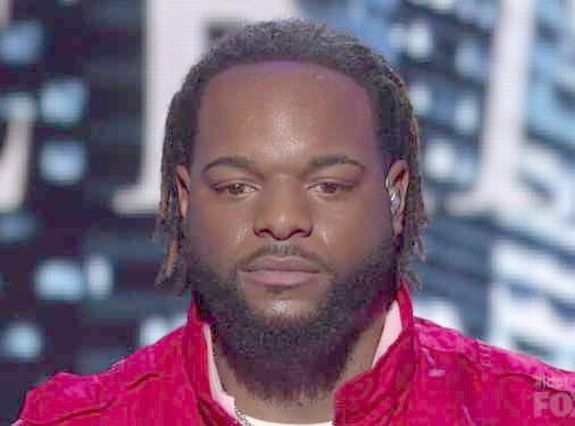 Holy Idol scandal, Batman!
TMZ broke the story last night that 6'8 baritone singer Jermaine Jones (whose nickname up until this point was the "Gentle Giant") will be kicked off American Idol tonight after it was discovered that he had multiple run-ins with the law in 2011, including an arrest stemming from a fight at a New Jersey Howard Johnson Hotel. (I'd hate to be the guy he hit at the Ho-Jo! One slap from someone his size could probably put another dude in the hospital!)
Anyway, TMZ reports that Jermaine was able to slip through the show's background checks because he gave cops a fake name both times he was arrested. He also had four outstanding warrants floating around New Jersey, including three for driving on a suspended license and one for disorderly conduct with an open container.  (As you do.)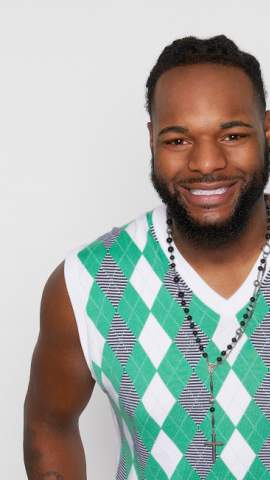 The site is also reporting that 'Idol' staffers were given a glimpse at Jermaine's not-so-gentle side a few times since the show began, with one on-set staffer allegedly being screamed at by Jermaine because he didn't like his wardrobe.
How did Jermaine respond to all this? Last night he tweeted, "Awww I will no longer b on the show," but promptly deleted the tweet soon after. This morning, his official 'Idol' Twitter account was deleted altogether.
Of course this is not the first time an 'Idol' contestant's criminal record was exposed. (Last year, both Jacob Lusk and Stefano Langone both had their previous arrests exposed while on the show.)
The Ashley has figured out a way that 'Idol' producers can prevent this from happening again: let TMZ do the background checks. They don't miss anything!