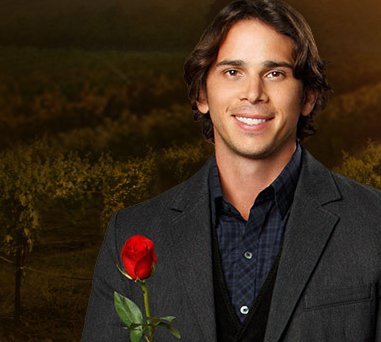 Fans of The Bachelor (and boring conversation) now have the opportunity to make their dream of spending one-on-one time with Ben Flajnik a reality!
Charitybuzz is now taking bids from viewers who want to have lunch with Ben in New York City.
"Over lunch with Ben, talk about the drama of last season's proposal to Ashley, his life as the Bachelor, and his future with Courtney, the most controversial contestant in the history of the show!" the site suggests. All money raised with benefit the Leukemia & Lymphoma Society.
Here's the kicker: not only do you buy Ben's time, but you've gotta buy him lunch too!
"Winner responsible for the cost of lunch…. please note it may take up to 1 year to schedule based on availability," the website reads. (That will work out well, actually. By that time, he and Courtney will have split and he'll want to verbally tar and feather her! Perfect!)
While I applaud Ben for donating his time, not even for sweet charity could you get me to pay to hang out with this dude (unless he brings his dog, Scotch. If that pup comes, I might change my mind!)
Staring down the barrel of two hours of talk about chardonnay and weird indie movies doesn't sound like much fun to me, sorry. However, if he wants to talk about how batsh*t crazy Courtney is, and how they have to fake their relationship for a few months, I'm all ears!
If you enjoy this sort of thing, be sure to head over to this website and place your bid for a date with Ben! (It is for a good cause, after all!)  Just make sure you have your checkbook ready–the bidding starts at $350!
(Photo: Josiah True/ WENN.com)