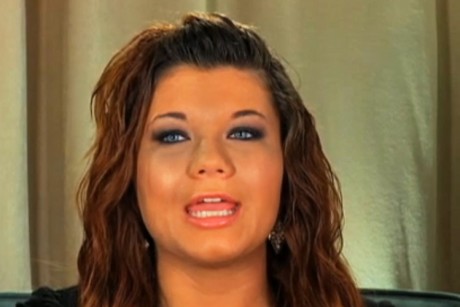 O…M…G.
After months of trying to get sober and back on the straight-and-narrow (and failing miserably) Amber Portwood marched into court today and told the judge she was quitting her drug rehab program and that he should send her to jail, all while her lawyer sat stunned.
I'm not making this up. This actually happened today.
According to a story just posted by TMZ, "Amber fessed up today in court, telling the judge she hasn't stayed clean since starting the program — and will always be a 'bad girl.'"
She also admitted that she hates the drug rehab program she was placed into back in January to avoid a five-year jail sentence. (Um…no kidding!)
Amber quitting the drug rehab program most likely means that she will be sent to prison to serve her five-year sentence. According to TMZ, she is on her way to the Madison County Jail in Indiana, where she will stay until she is sentenced in a few weeks.
The Ashley is shocked by this latest development. Amber's decision will greatly effect her relationship with her daughter, Leah. (Amber's baby-daddy, Gary Shirley, has full custody of Leah and is currently raising her solo.) If Amber receives the full five-year sentence, Leah will be almost 9 years old by the time Amber gets out of jail.
UPDATE: According to new photos posted by TMZ of yesterday's events, Gary was by Amber's side as she turned herself in. (Click here to see photos of the whole thing.)
Gary posted a few very emotional (and heartbreaking) tweets last night, revealing his devastation over Amber's decision.
"I've cried so much today my heart hurts for both her and Leah. You know Leah looks up to Amber a lot. And how do I tell her? I can't"

"Trust me when I say she didn't give up. She did what was gonna happen anyways. Drug Court was bullying her constantly… I've cried so much today my hear hurts for both her and Leah. You know Leah looks up to Amber a lot. And how do I tell her? I can't."

"I really wish it was different for plz don't think for one second she wanted this… She really is a terrific person who is having a hard time."
(Photo: MTV)