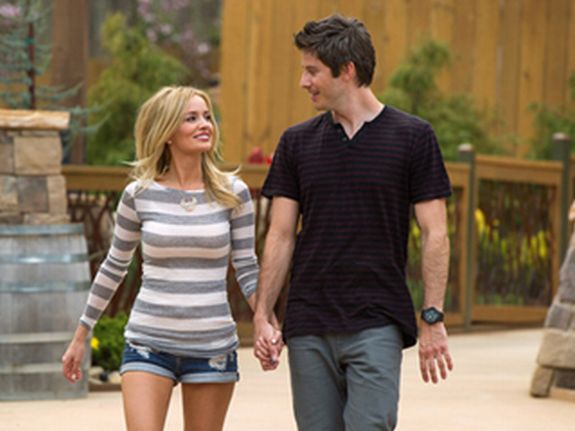 We're only three episodes into Emily Maynard's season of The Bachelorette, but people are already taking bets on which suitor will end up sliding a ring on Emily's finger. (I mean that literally; you can actually bet on this crap using online gambling sites!)
One person who's pretty confident that she's already picked the right guy for Emily? Former 'Bachelorette' Ali Fedotowsky!
Ali's been recapping episodes of the show for the San Francisco Chronicle's website (obviously, The Ashley's recaps are way better). In her latest recap, Ali says she's pretty confident that race car driver Ari Luyendyk Jr. is the guy Emily will end up with in the end, based on a mathematical theory!
"Arie got the 4th date of the season," she wrote. "Based on that I am 100% sure he is the guy she picks in the end.
"Almost every season the one who gets the girl (or guy) in the end got the 3rd or 4th one-on-one date of the season," she went on to explain. "Why? Because [the Bachelorette] knows the very first night that you like that person; therefore, you don't feel the need to go out on a date with them the first week because you know you are keeping them the following week."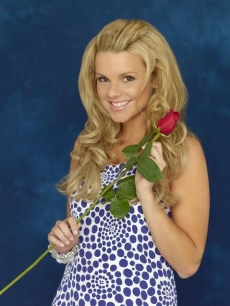 She goes on to point out that most of the most recent 'winners' of the show received the third or fourth one-on-one date, including Ed from Jillian's season, Vienna from Jake's season, Emily from Brad's season and JP from Ashley's season.
"You know that saying, save the best one for last? Well in Bachelor world, you save the best one for third or fourth," she wrote. "Game over. He is totally the guy for her."
The Ashley is inclined to believe Ali's prediction. Ari comes from a famous racing family, meaning he has money (we know Princess Emily's not going to settle for some broke-ass pauper). He also is used to being in the spotlight, something that I feel Emily enjoys thoroughly, despite her protests that she doesn't.
Do I think 'The Bachelorette' will propel Emily and Ari through a magical journey to everlasting love?
Two words: Hell.No. But I do think we're all going to love watching the trainwreck that will eventually ensue.
(Photos: ABC)