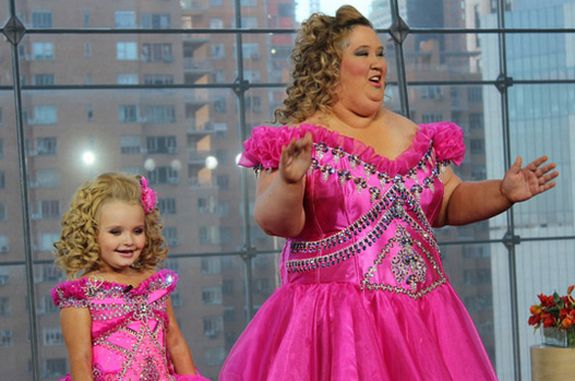 The Ashley just received a press release about a new show featuring Alana Thompson, the breakout star of the craptastic show Toddlers & Tiaras. You'll probably recognize Alana more by her stage name, "Honey Boo Boo."
The new show will be called Here Comes Honey Boo Boo and will give us an inside look at Alana's life with her family, which includes her mother June, her father Sugar Bear, sisters Lauryn (who goes by Pumpkin), Jessica (known as Chubbs) and Anna, a pregnant 17-year-old nicknamed Chickadee.
Seriously?! It's as if God dropped this show from the heavens as a special gift just for The Ashley. Her family sounds like they came straight from the pages of a Berenstain Bears book!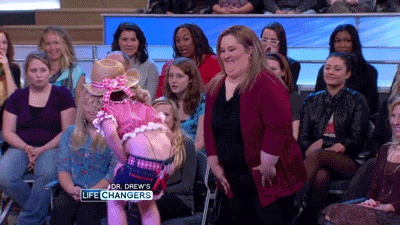 The show will give us a glimpse into the family's daily activities, which include, but are not limited to, picking up road kill to eat, going muddin' and letting their six-year-old daughter proclaim things such as "A dollar makes me holler." (Yes, this is an actual quote from this kid.)
The new show will be aired on TLC , which used to stand for "The Learning Channel," believe it or not. I'm pretty sure it now stands for "Totally Ludicrous Crap," but I think that makes me love it even more. You can catch Honey Boo Boo and her family on their new show starting in August.
(Photo: TLC/ GIF: Buzzfeed.com)