In honor of today being Father's Day, The Ashley would like to honor the good dads of reality television. While most dads on reality shows leave a lot to be desired in terms of their parenting skills, there are a lot of men that step up and enjoy being a dad to their kids! (Of course, there will always be guys going on 'The Maury Povich Show' claiming "that ain't my kid!" Thank goodness for Maury and his seemingly endless supply of paternity tests.)
Anyway, here's to all the good fathers out there! Happy Father's Day!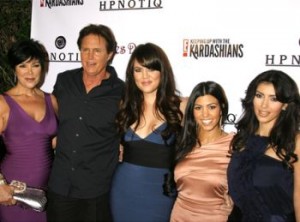 1. Bruce Jenner (Keeping Up With the Kardashians)
The Ashley does not watch this show; however she has placed Bruce on this list for the sole reason that he has hung around Kim, Kourtney, Chloe and Kris for years and managed not to murder them. That alone deserves some sort of recognition.
Plus, Bruce seems like a pretty cool guy.
If you're 16 and looking for a guy to knock you up with twins, you should try to find a guy like Corey! Despite the fact that Corey and Leah, his babies' mother, ended up getting divorced, they have both remained committed parents to their daughters and have managed to become great co-parents and get along for the sake of their kids, a feat that many couples twice their age can't manage to make happen. Corey has always shown great love for his daughters and is a great daddy!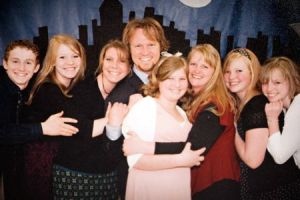 3. Kody Brown (Sister Wives)
Say what you want about polygamy, but no one can deny that Kody Brown, the patriarch of the 'Sister Wives' family, is a good father. True, he doesn't have a lot of time to devote to each individual child (because he has so many) but he is always looking for ways to turn things into family time, and certainly is a devoted family man. Not only is he a father to all those kids but he also has to keep four women happy—most men can't even keep one woman happy! My hat's off to Kody!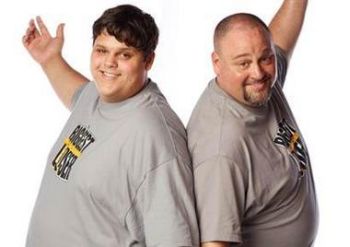 4. Mark Cornelison (The Biggest Loser)
Mark went on 'The Biggest Loser' last season with his son Chism because both father and son were in desperate need of losing weight. The pair did great once on the ranch, but, eventually Chism fell below the yellow line and was to be automatically eliminated. His father, Mark, begged his teammates to allow him to go home in his son's place, telling them, "He needs this so much more than I do. ..He's the one who needs to be here… I'm saying, 'I give myself up for my son. I want to go home and I want him to stay. Make it happen, I don't care how you do it."
Eventually Chism convinced his father to stay on the ranch, but Mark's selfless plea certainly brought tears to the eyes of viewers.
When we first met Gary on '16 & Pregnant,' most of us didn't have high hopes for him as a father. (You buy one Play Station and the world never forgets!) However, Gary proved us all wrong and has stepped up as a father to his daughter Leah in a big way! Gary has had full custody of Leah for over a year now, with no end in sight, as Leah's mother, Amber Portwood, is serving five years in jail. Gary has to be both a mom and a dad to Leah, and is a great example of a man stepping up!
(Photos: Hollywire, Twitter, TLC, NBC)