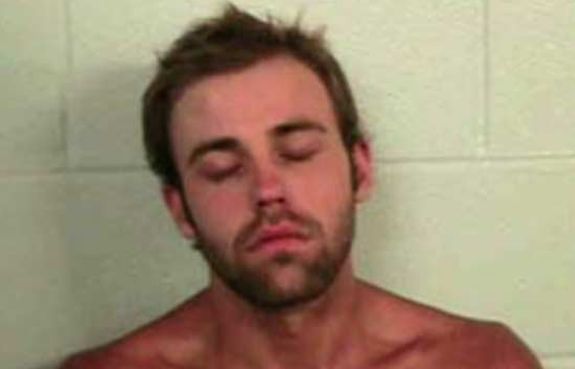 You might not remember who Weston Gosa is but chances are you'll always remember this classic mugshot.
Weston was on the first season of 16 & Pregnant, and is the baby-daddy of Whitney Purvis. Whitney was one of only two girls not chosen to be on the original Teen Mom series, and has had to watch her former '16 & Pregnant' co-stars go on to become rich and famous while she has struggled. (She was arrested at Wal-Mart a few months back for stealing–and using–a pregnancy test in the bathroom. I swear I'm not making this up. You can read all about it here.)
According to TMZ, Weston was celebrating the 4th of July holiday yesterday by taking a bunch of prescription drugs! (As you do.) According to the police report, Weston was in possession (and likely under the influence of) Xanax and Lorcet when he crashed his car and was arrested for DUI.
The 4th of July also happens to be Weston's birthday.
In addition to the pills, police also found a pipe with some suspicious-looking residue in it. (In the words of the legendary Barbara Evans: he was "HIGH! HIGH!") Weston  was later charged with felony possession of controlled substances, misdemeanor possession of drug-related objects, and DUI.
While he was getting processed and booked at the jail house, Weston decided to take a little nap—passing out while they were taking his mugshot!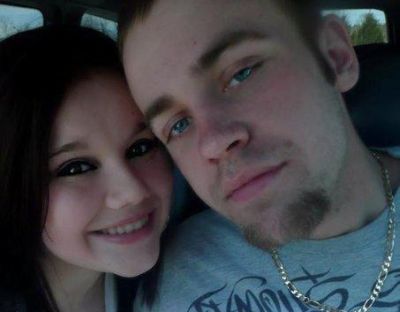 Whitney and Weston are back together after breaking up for awhile, and Weston is still involved in his son, Weston Jr.'s life. The couple was hanging out in ..wait for it…Boozeville, Georgia, yesterday for the 4th, according to Whitney's personal Facebook.
The now 23-year-old Weston was released on a $2,700 bond. Happy birthday! You get a court date!
UPDATE: According to Whitney's personal Facebook, she's hoping Weston's arrest will be a wake-up call for him to tackle his drug habit. She posted the following last night:
"I would greatly appreciate it if people would stop talking down to me about Weston. Yes, it happened. Yes, it's sucks but that is still the father of my son and I don't feel like hearing it. Everyone makes mistake and some bigger then others. You can't be harder on him than he is on his self. Sometimes it takes something this extreme for someone to wake up and see how far into something they've gotten. In a way my prayers were answered."
After Weston's arrest, she also posted that she was now "happily single" but quickly deleted it. She must have decided to stick by her man's side.
(Photos: Floyd County Sheriff, Facebook)