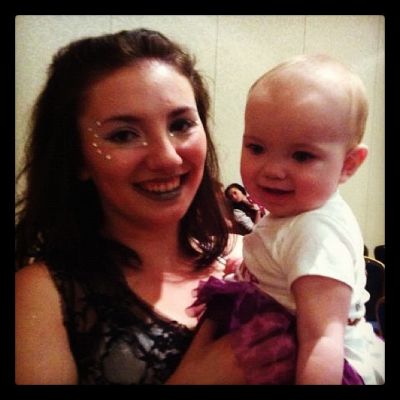 Fans of 16 & Pregnant watched as Alexandria Sekella dealt with one of the worst baby-daddies of Season 4. Good news: she ditched the creep a while back and now has a new boyfriend!
Alex, who will be featured on the new Teen Mom 3 series, is no longer with her baby's father, Matt McCann. Throughout the entire episode, Matt acted like a creep-nugget to Alex (who can forget her having to chase him down while in labor just to get him to come to the hospital with her?!) Alex later revealed that Matt had a serious drug problem when the episode was filmed and later went to rehab, but it didn't seem to help much.
She recently revealed on her Formsping that she is now dating a guy named David.The two started out as friends and have been in a relationship for about a month, apparently.
On July 2, she sent this out this tweet, which I'm assuming is directed at Matt:
"Oh after a whole year you decide to start caring now. Well sorry I've moved on peace out sucker "
According to her Formspring, Matt hasn't seen baby Arabella for "a while," although his parents are still involved in her life. Arabella will celebrate her first birthday in few days; no word if Matt (or the 'Teen Mom 3′ camera crew) will be invited to the birthday party.
The new boyfriend, David, appears to be doing much better in the boyfriend department that ol' Matt did. Last week, Alex tweeted, "My new boo is amazing I'm so happy!"
From what The Ashley can gather, the new boo David graduated from Alex's high school in 2011, making him about the same age as Alex.
The Ashley is happy to hear that Alex has found a guy that treats her well and makes her happy. Hopefully we'll get to see David when 'Teen Mom 3' premieres!