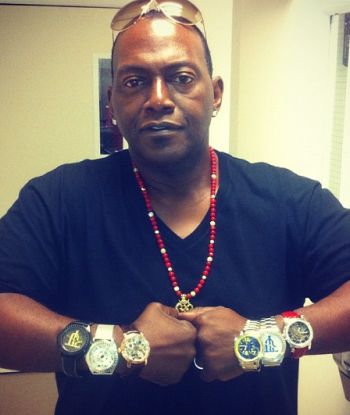 It looks like "The Dawg" may be back in the 'Idol' house!
The Ashley has refrained from writing about all of the people that are rumored to be "in talks with FOX" to become judges on the next season of American Idol. The Ashley didn't want to waste her time writing about rumors, but this one seems legit, so here we go.
Recently, it was reported that Randy Jackson, the last original judge, was getting booted from his spot on the judges' table, and would act as a consultant/mentor. Although The Ashley was never too fond of "The Dawg," she was sad to hear that the last of the original judging team would be leaving, in favor of more "hip" acts like Nicki Minaj (ugh). Other people that were in serious consideration to be judges for the 2013 season included Keith Urban and Enrique Iglesias.
It looks like, once again, the remaining judge's seats are back up for grabs. The Hollywood Reporter is reporting that Enrique is out and Randy is back in.
Everyone from Adam Lambert, to Carrie Underwood to Snoop Dog Lion, has been reported as a potential judge. To date, the only person that has officially signed on to judge is Mariah Carey.
As of today, according to numerous reports, the 2013 'American Idol' judges lineup will once again include four judges at the table. (Um, yeah, because that worked so well last time.) The judges are likely to be Randy, Mariah, Nicki Minaj and Keith Urban.
How does The Ashley feel about FOX's decision to let this group judge next season?
In the words of Simon Cowell, "If I'm being honest, that was horrible."