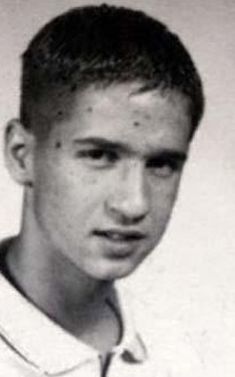 Before he was in the reality TV spotlight and rolling in the endorsement deal dough, this kid was just another student at Manalapan-Englishtown Middle School. One of four children, this boy liked to go on family vacations to the beach and do karate. (He even earned a black belt!)
These days, he doesn't do much karate, although he has been known to get in a fight or two. He's also one of the highest paid reality stars ever. (In 2010  he earned about $5 million, making him the second highest-paid reality TV star, after Kim Kardashian.)
Can you guess who this pimply faced pre-teen grew up to be? Click below to find out!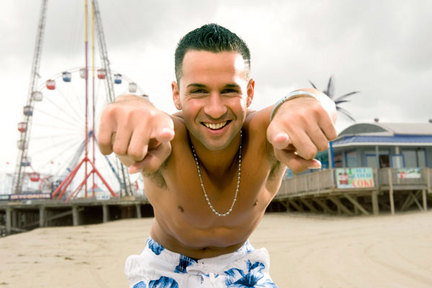 It's Mike "The Situation" Sorrentino of Jersey Shore fame. These days, Mike's (non-acne-covered) mug is everywhere: from products he endorses, to a series of fitness DVDs, to a clothing line, to music and books! He's reeling in $150,000 per episode for the final season of 'Jersey Shore' (That comes to about 1.8 million for the 12-episode season, not to mention several bonuses that brings his salary up to about $2.5 million.)
The situation is that this guy basically makes a boatload of cash for his Seaside hi-jinks!