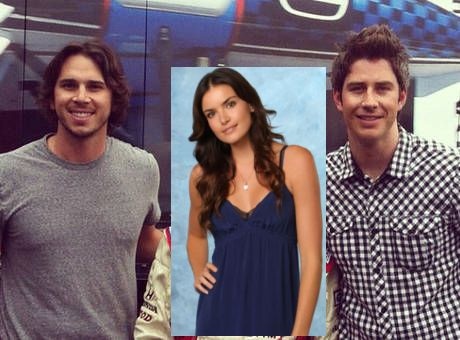 The Ashley totally called this!
Back in October, Former Bachelor Ben Flajnik and his fiance from the show Courtney Robertson decided to end their relationship. In their joint statement, they talked about how they would "remain friends" and would "support each other in future endeavors."
Yeah, that lasted about a month.
That cat claws have come out! Courtney confirmed to Life & Style today that she is dating Emily Maynard-reject Arie Luyendyk Jr. She also decided to trash her ex-fiance in the process.
"I was miserable with Ben; he treated me so badly," Courtney told the magazine.
After being informed of his ex-fiance's hi-jinks, Ben decided to get into the action by calling up Life & Style and airing his thoughts on Courtney's new relationship.
"[I'm not dating again], not as quickly as she is," he told the magazine. "I don't know what to make of it. The way she handled it wasn't in the best taste…All of my friends were really surprised and disappointed. [Courtney] knew them all."
To make matters worse, Ben and Arie were friends who had hung out together recently.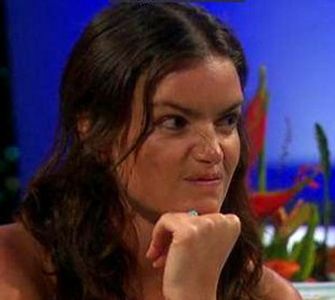 "I thought I knew him," Ben said. "He came up to Sonoma and we hung out for a few days. He seemed like a really nice guy."
Yup, a nice guy who's probably boinking your ex-fiance less than a month after you guys broke up! I don't think that was one of the "future endeavors" that Ben was talking about supporting Courtney in.
The real question here is– how many weeks must we wait until we get a "Very Special 'Bachelor'" screaming match between these two aired on ABC? Jake and Vienna set the bar high, but I think Ben and Courtney can provide some entertainment for us. It's the least they can do after making us sit through Ben's ridiculously boring season!