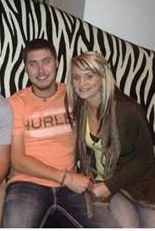 There may be an election going on (and, in case you're wondering, The Ashley is voting for Roseanne Barr)  but that didn't stop the girls from the Teen Mom franchise from causing a major Internet frenzy after a wave of big news was released today!
Teen Mom 2 star Leah Messer kicked off the day by announcing the sex of her baby. (She announced her pregnancy last month, in case you missed it.) Leah will be having another girl. Good luck to Leah's husband, Jeremy Calvert! He'll be completely outnumbered by women.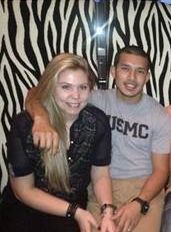 The next big news of the day came from Leah's 'Teen Mom 2' co-star, Kail Lowry. Well, technically it didn't come from Kail herself; In Touch dropped a bombshell this afternoon when it released a story revealing that Kail got married back in September to boo-of-one-year Javi Marroquin. The magazine dug up the dirt and then tried to act like Kail had spoken about the wedding to them, which she hadn't. The story is true, however.
"I loveeee when I do an interview & they take my words & put it into a completely different interview topic," she tweeted shortly after the news broke.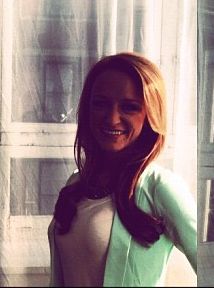 Finally Maci, who must have felt left out of all the news blitz, took to her Twitter to leave cryptic tweets for her fans about a new career move she was making today.
"Today is such a big day for me," she tweeted. "Cant wait for you guys to know what I'm doing…. first day on my new venture."
Fans that were left stumped won't have to wait long to find out what Maci's "new venture is."  A Facebook fanpage for Leah and Jeremy (in which Leah's mother, Dawn Spears, helps run) posted a photo (which is at the top of this story) showing Leah and the other 'Teen Mom 2′ girls on set during the filming of the Season 3 after shows, with Maci seated in the middle, doing the interviewing.
Looks like MTV gave ol' Su Chin Pak that heave-ho in favor of fan favorite and broadcast journalism major, Maci! Apparently we will be seeing a lot more of Maci in the seasons to come.
Now if we could just figure out some way to incorporate Butch and April, the real stars of 'Teen Mom,' into some other MTV, The Ashley's life would be complete.
UPDATE: Maci has officially announced her new job as host of the After Shows! Check out this video below:
(Photos: Twitter; Facebook.com/LeahMesserandJeremyCalvertFanpage)