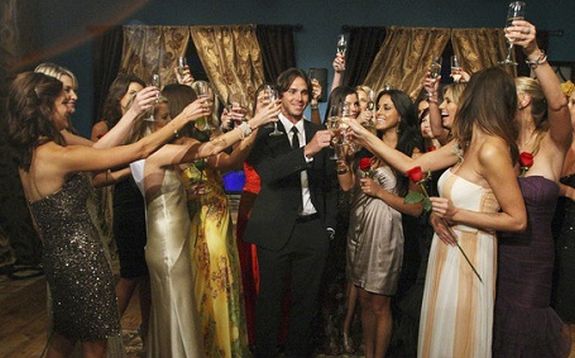 The battle between Ben Flajnik and his former fiance, Courtney Robertson, rages on! (Yes! You know you love this crap too!) This week, it was Ben's turn to run over to Life & Style and bag on the person he once proclaimed undying love for.
In the most recent interview, Ben admits he not only made a mistake when he picked Courtney at the end of his stint as The Bachelor, but that he also owes all of the other women on his season an apology for not listening to them when they tried to warn him about the evil Courtney.
"I should apologize to all those women and say, 'Sorry I didn't see it,'" Ben told the magazine. "I really have lost all respect for this person that I thought I knew and that I was in love with at one point.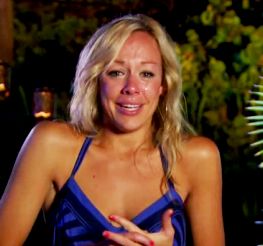 "She just had me fooled," he said. "I talk to my friends all the time and they're like, 'Maybe she was just really good at it. She got all of us fooled, too, Ben. You weren't the only one.'"
"Apology accepted?" Emily O'Brien, who had a bitter feud with Courtney during their time on 'The Bachelor,' tweeted in response to Ben's "apology."
Of course, Benny's a bit bitter at Courtney because she's already moved on and is currently boinking his former pal, Arie Luyendyk Jr. In fact, Courtney is going to Arizona this week to hang out with Arie, who's also hanging out with another Emily Maynard ex, Jef Holm. (I smell a possibly creepy 'Bachelor' franchise threesome? That's a joke…hopefully.)
Courtney has yet to respond to Ben's latest accusations that she was only with him for the fame (but…the new issue of Life & Style isn't out yet so maybe I'm speaking too soon here!) She did, however, respond to a fan on Twitter that asked her how she feels about being called a famewhore by a guy who is currently working on yet another reality TV show.
"I've turned down a few…just sayin," she tweeted.
Who's the famewhore now?! Um…both of you.
(Photos: ABC)