It's been about four months since Bachelorette fans watched as a heartbroken Sean Lowe was kicked to the curb by Emily Maynard. As we watched him sob in the limo, it seemed like he was destined to be forever alone…
As faithful Bachelor fans know, the producers always choose a reject from the previous season to act as the next 'Bachelor' or 'Bachelorette.' Due to his strapping good looks and down-home charm, the producers selected Sean to be the next 'Bachelor!' His season will premiere on January 7.
As we can see from this promo, which was released earlier this week, Sean's season will include the typical crazies that are necessary to make this show run smoothly.
One chick shows up ready to walk down the aisle, in full wedding day garb. Another gets all liquored up and is falling all over herself like a hot damn mess. (Yesss! I love when these knuckleheads get all nervous the first night, drink too much and end up peeing themselves on the living room floor during the cocktail party. OK, that hasn't happened yet, but fingers crossed for this season!)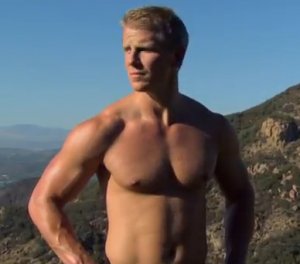 Anyway, I know that a lot of fans are thrilled that Sean was chosen as 'The Bachelor,' but The Ashley is less than enthused. Sean was a complete snoozefest during Emily's season, and, while his strong morals and good conservative personality will probably make him a great husband, it makes him really boring to watch on TV. They need to bring back the playboy jerks of yesteryear, like Jake Pavelka and Matt Grant, who were all too happy to climb into a hot tub with a harem of girls with tramp-stamps and no morals. Ahh, the good ol' days.
Anyway, will you be watching Sean's quest for love? You know The Ashley has no life, so she'll be watching (and recapping) the crap out of this season!
(Photo: ABC)