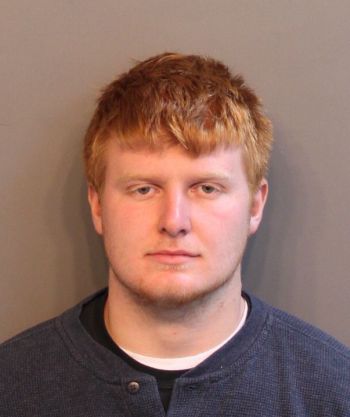 Although Season 4 of 16 & Pregnant had some of the best baby-daddies yet, there were still a couple cruddy ones that made us cringe as we watched them treat their pregnant girlfriends like crap. Sarah Roberts' baby-daddy, Blake Thomas, certainly is in the running for one of the worst baby-daddies ever seen on the show (and that's hard to do considering how many slimeballs have appeared on this show!)
Looks like Blake recently had a run-in with the Hamilton County, Tennessee police! (That's Maci Bookout territory, y'all!) Blake was picked up yesterday for driving on a suspended license. As he was being booked into the Hamilton County jail, he took this this dazzling mugshot.
He was also picked up right before Christmas, for unlawfully removing a vehicle's registration plate. (Nope, nothing suspicious about that!)
He is scheduled to appear in court for his crimes on January 28.
In case you need a refresher, Blake was the one that left his baby-momma, Sarah, and their baby, Tinleigh, to go work on a shrimping boat and never came back! According to Sarah, he does not see Tinleigh at all. Blake has since moved to Tennessee to be with his new girlfriend, who he has, of course, knocked up already. His second child is due to be born around the end of May.
(Photo: Hamilton County Sheriff)