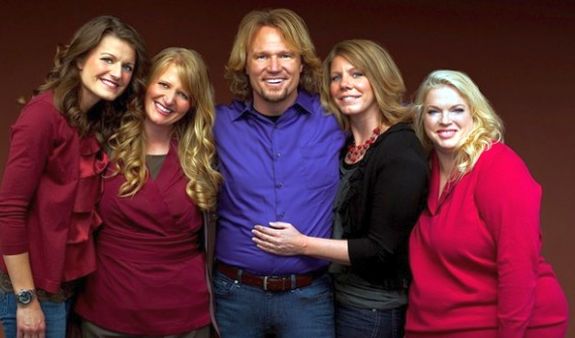 Although The Ashley doesn't write about it as often as she'd like, she's a big fan of the show Sister Wives on TLC. Every time The Ashley watches an episode of the show, however, she's left with a ton of burning questions about the way these people live and um, love, (if you know what I mean).
A while back, The Ashley dug up the answers to some of the questions she had about the Brown family (you can read that article here).
In this installment, The Ashley provides answers to some of the other frequently asked questions about the 'Sister Wives.'
Q: Did Kody and the women get to choose who they are married to, or were their marriages arranged by their church?
A: Although many fundamentalist Mormon sects, such as the FLDS, arrange marriages for their followers, the sect that the Browns belong to, the Apostolic United Brethren or APU, does not.
"I was able to choose my family. In some Mormon sects, marriages are arranged," Janelle said during an October 2012 panel discussion at UNLV. "In our community, we don't assign spouses. We also wait to get married after we turn 18 years old. The only common thing is we worship from the same scripture as the LDS.
Q: How do these people get their health insurance?
During an interview with Dateline in 2010, Kody said that before going public, he was too afraid to put all of his children on the health insurance plan he received from his employer at the time. (When the show started he was in advertising sales.)  However, that backfired when one of the kids that wasn't on the insurance had to have emergency surgery and they had to pay out-of-pocket. Kody said that after that experience, he "did not make another decision out of fear again," which we can assume means that they now have all of the kids under either Kody's or Janelle's health insurance plan. Meri, as his legal wife, would technically be allowed to be covered under Kody's plan. Christine and Robyn, however, and Robyn's kids, unless they were formally adopted by Kody, would have to get a plan of their own.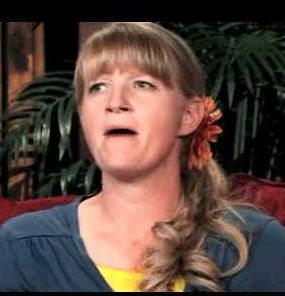 Q: Are the Browns on government assistance, like welfare, food stamps, etc.?
A: According to Sister Wives Blog, the Browns have all filed for bankruptcy at one time or another– Janelle filed solo in 1997, Christine filed in 2010 on her own while filming the first season of the show (she owed had over $25,000 in debt!), and Kody and Meri (as a married couple) filed in 2005, relieving themselves of over $85,000 of debt! Robyn did not file for bankruptcy; however after her divorce she was over $32,000 in debt!
Christine and her kids, at least, were on food stamps in 2009 and 2010, during the filming of the first season of the show. Today, the Browns claim to be completely off government assistance.
The Browns' church, the AUB, discourages the use of public assistance. In 2008, they issued the following public statement regarding this topic:
"We try to encourage our people to take care of their own needs and to entirely avoid any reliance upon the government. Though there are some members of our faith who may have received government assistance, they are encouraged to become self-sustaining as soon as possible. Our teachings are to be honorable in all our financial dealings which includes full payment of all required taxes as well as avoiding debt.
The AG goes on to say, about the AUB, "A reliance upon each other is considered a higher form of living. For this reason, the use of government aid programs such as Medicaid or Food Stamps, though not forbidden, is discouraged, except as a last resort."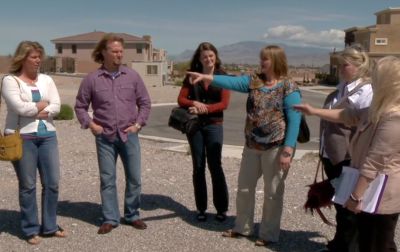 Q: Does Meri, as the only "real" wife of Kody, have more power in the family than the other wives?
A: "I'm the legal wife, so I have the power to pull the plug [if Kody was on life support]," Meri said during the UNLV panel discussion. "But I take into account what my sister wives have to say. I don't see me having any more power than they do." The other wives agreed, with Christine adding, "We don't see her having any more power, either."
However, legally, Meri is the only wife, and the only one that is entitled to the legal benefits of being married, such as being the next of kin in case of emergency, filing jointly on their taxes, being eligible for alimony should she ever leave Kody, etc. The other wives are, in the eyes of the law, single women.
Q: Do the kids have to listen to all of the mothers in the family, or only his or her biological parents?
A: According to the Browns' website, the kids not only have to listen to their real mom and dad, but also the other three wives.
"Our children should respect and be obedient to all the mothers in our family," reads a post on the website. "The mothers should treat all the children fairly.  The children are all brothers and sisters and should treat each other as such."
The kids,however, do not have to call all four women "mom." They call their biological mother "Mom" and the other women by their first names. They all call Kody "Dad," even Robyn's kids that aren't biologically Kody's.
However, how one wife treats another's children has caused problems in the family. In their book, Christine reveals that about a year before the family started doing the show, she got into a fight with Meri over how tough Meri was on Christine's kids. According to Christine, she felt that Meri took her frustrations out on her children.
Q: How do these people make enough money to support all of the people in the family?
A: "We are working on a family business but right now we're living off Kody's retirement," Robyn told Radar Online in June 2011. "It's a challenge to start over again."
These days, the family makes their money with this venture, not to mention the hefty paycheck they receive from TLC. Their payments have gone up steadily as the seasons have gone on.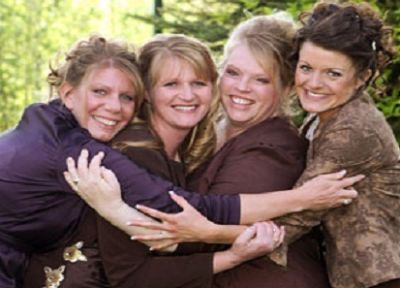 Q: Do all of the wives really love each other, or do they secretly not get along?
A: In the family's book, Becoming Sister Wives, Janelle revealed that she and Meri did not get along when Janelle first married Kody.
"Meri and I went from cordial to frosty overnight," Janelle wrote. "We sniped at each other over the smallest things. When she was younger, Meri had quite an overbearing personality. It was clear I was unable to do anything right–or rather, in a way that suited Meri. I folded Kody's clothes incorrectly. I bought the wrong dish soap and put away the dishes in the wrong places."
Eight years later, Janelle actually left the family after an explosive fight with Meri.
"I…had a particularly nasty fight with Meri — one of the worst we'd ever had," she wrote. "I was at my breaking point. I couldn't see my way out of my depression. I told Kody I was leaving. That night, I got into the car and drove to my mother's house. My kids and I stayed with my mother for several months until I found my own place. My job paid a decent salary, which allowed me to buy a better car in addition to my own home. I started to build a life for myself outside the sisterhood."
After getting a college degree and living in her own house for over two years, Janelle eventually rejoined the family when Kody told her they were moving to Utah.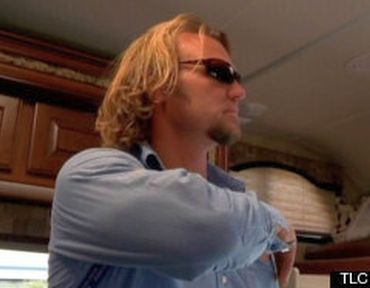 Q: Is Kody going to take a fifth wife eventually?
A: While the family has never said that they are absolutely against adding any more women to the mix, it doesn't sound like we can expect a fifth 'Sister Wife' any time soon.
"I don't think we are looking for any more family members," Janelle said on a November 2011 episode of 'The Rosie Show.' "It's a very spiritual decision for us. We meet a lot of people, but they're not for our family."
"If I was going to marry somebody, which we don't think we're going to, let's just put that out there, but if we were going to, it would have to be somebody the whole family would be going to embrace," Kody added during the same interview.
Q: What would happen if one of the wives decided to take another husband?
A: During Season 1, Meri asked Kody how he would feel if she were to be giving attention to another man.
"It's just not something I'm comfortable imagining," he told her. "The vulgarity of you with two husbands or another lover sickens me."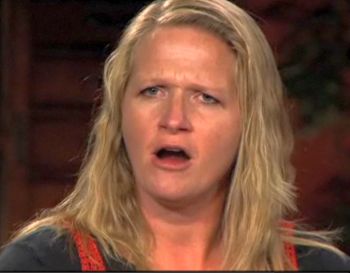 Q: Do the wives ever do threesomes with Kody?
A: You know you were wondering this too! Unfortunately, due to their religion, the Browns don't get freaky or partake in any wife-on-wife action.
"[We] each have our own bedroom, and Kody is welcome in each of those bedrooms…alone. We don't go weird!" Meri explained during a very early episode during Season 1.
In addition, Kody is not allowed to sleep with any other woman that is not his wife, which included Robyn before they got married. They did not sleep together before the wedding, the Browns said during an interview with Oprah Winfrey.
Q: Is it true that the Browns were related before they all married Kody?
A: Technically, yes. Janelle was married to Meri's brother before she married Kody, so she and Meri were sisters-in-law at one time. The marriage did not last very long, and Janelle and Meri's brother divorced after about a year. Two years after her divorce, Janelle fell in love with Meri's husband, Kody.
In addition, Janelle's father is now married to Kody's mother, so in theory, Janelle are step-siblings, in addition to being husband and wife.
There is one more family connection among the wives. Robyn was first married to David Jessop, who is first cousins with Christine. Although David and Christine are related, Robyn did not know Christine, as Robyn and David lived in Montana during their marriage. (David has since left the church.)
Q: How long has Kody been married to each of the women?
A: Kody's been married to Meri about 22 years, Janelle about 19, Christine about 17 and Robyn about 2 years.
The Brown family's book, Becoming Sister Wives, tells the whole tale about how the wives met Kody and came together in plural marriage. If you want to order a copy, click the link below.