Every year, MTV decides to cram "seven strangers" into some sort of house/loft/hotel suite, etc., give them a bunch of alcohol and a hot tub, and let them take it from there. (Well, to be fair, that's basically the plot of almost every reality TV show on the air today!) However, the Real World is the Granddaddy of reality TV; they've been doing this since 1992 (back when The Ashley was playing in the sandbox and sporting her super-cool neon yellow fanny pack on the regular…oh, wait she still does that.)
Anyway, MTV has announced that the newest season of the show, 'Real World: Portland,' will premiere on Wednesday, March 27. We will be introduced to the new cast (which will include a dog for the first time ever…I'm loving this season already!) From what The Ashley can gather, they started filming this season back in August 2012.
Let's meet the cast, shall we?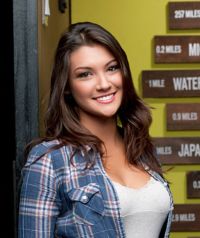 Averey Tressler is a 21-year-old former Hooters waitress and bartender (looks like you'll have something pretty to look at this season, boys!) She played volleyball and basketball in high school and is the owner of Daisy the Dog. Apparently she's quite, um, adventurous, according to her show bio. "Averey will be the first to admit that she's extremely sexual and will try anything once. When it comes to sex, she's insatiable which both excites and scares her housemate Johnny." Someone start the hot tub!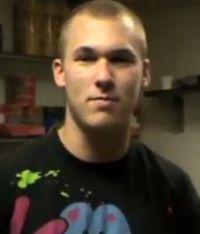 Johnny Reilly is a 21-year-old chef from Massachusetts who, as we learned, will be trying to get freaky with his roommate, Averey. It appears that things may have worked out between them, based on their Twitter feeds, and that they may still be together. We can also gather from his Twitter account that he enjoys smoking blunts (as you do), playing Halo and sports. He goes by the nickname "Boston" and appears to be somewhat of a drifter.  (Wanna see his casting tape?) He's got a little bit of a Channing Tatum thing going on, no?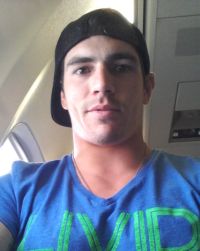 Jordan Wisely is a 22-year-old business major from Oklahoma. He recently started his own wakeboarding clothing line. He is a very good wakeboarder, although he is missing a few of his fingers on his left hand. He seems like a real "go-getter" personality, so I can see him clashing with any of his roommates that he deems lazy.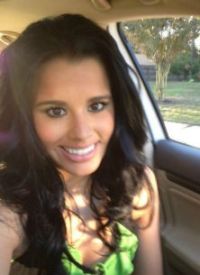 Jessica McCain is a 21-year-old model and sorority girl from North Carolina. (Wanna see her modeling portfolio?) People seem to either really like her or really hate her, judging by the comments on this story about her. According to one commenter, she's "very self centered, fake, dumb, and put her parents in debt because of her failed attempt at school. Dropped out and tried to be a bar tender….didn't work out and now she's trying to be hot, under that makeup and photoshopped/perfect angled pictures she's another Snookie!" (Geez, tell us how you really feel, buddy!)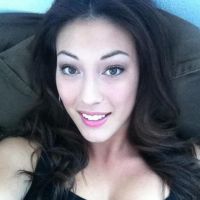 Joi Niemeyer is 22-year-old former college basketball player from Washington. On her Twitter feed she calls herself "Playgirl of the Pac 10," since she once posed for Playboy while in college. She appears to be in a relationship, and is rumored to have left the Real World house before filming ended.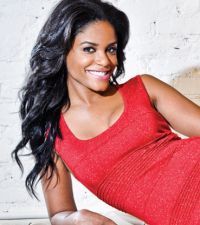 Nia Moore is 23-year-old cocktail waitress from Atlanta. She lists herself as a writer, actress and thrill seeker on her Twitter account, and apparently studied journalism at Howard University. On her Facebook she claims that she is, "The last to arrive and the VERY last to leave any party. Well, usually." She, like her Portland roommates, seems to enjoy taking photos in her underwear, as evident on her Facebook page. Here's her self-indulgent website. It appears that Nia will come into the house late as a replacement for Joi.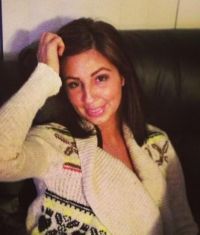 Anastasia Miller is a 22-year-old singer and model. (Everyone's a model, don't ya know?!) I'm just hoping that we aren't going to have to hear her sing throughout the whole season, in hopes of her launching a music career after this show. She calls herself "Bird." (As you do). According to her Facebook page, she had a boyfriend during filming.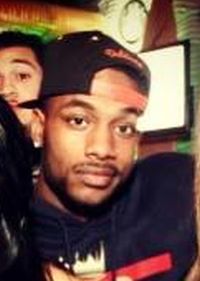 Marlon Williams is the oldest cast member at 24. He's from Texas, played college football and was a pro football player in the Canadian league. Right now he's focusing on his rap career (who isn't?!) For all thing rap, he goes by "Jay Dillinger." He, like Jordan, has his own clothing line. He is the son of a preacher, and his mother died when he was in seventh grade. Apparently he has a "big secret" that he's been keeping. (And, no, it's probably not that he's gay, as he was seen flirting with quite a few girls in Portland during filming. Of course, that doesn't mean anything…)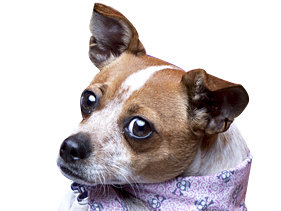 Daisy the Dog is by far the cutest cast member to ever appear on 'The Real World.' She is a Chihuahua/Jack Russell mix that belongs to cast member Averey. I'm in love with her already.
It's obvious that MTV was going for a few things when they chose this cast: they wanted them young and hot. This could possibly be the best-looking cast of 'The Real World' in years, if not ever!
(Photos: Twitter, Facebook, Vevmo)