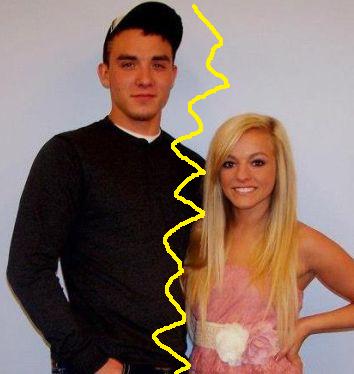 If you were hoping to see a cowboy-themed wedding on the second season of Teen Mom 3, looks like you're out of luck!
Apparently Mackenzie Douthit, the Oklahoma cowgirl we first met on the fourth season of 16 and Pregnant, won't be walking down the aisle any time soon. Earlier today Mackenzie announced on her personal Facebook and Twitter account that she is officially single!
Mackenzie and Josh have a long history.
The couple has been together for years, had two pregnancies (one resulted in the birth shown on '16 and Pregnant,' while the other resulted in a miscarriage), and been engaged twice. The most recent time was in January, after which they decided to move to California so that Josh could start basic training in the military.
Mackenzie and Josh were planning to marry in April, and she had already purchased her wedding dress.
Mackenzie hasn't been very vocal on why they split, but she did tell a friend on her Facebook page that they split because Josh is, "too much like his dad, whom I can [not] stand."
Of course, they seem to be fickle, so all hope for a rodeo-themed wedding is not lost. These crazy kids may still walk down the aisle!
(Photo: Facebook)