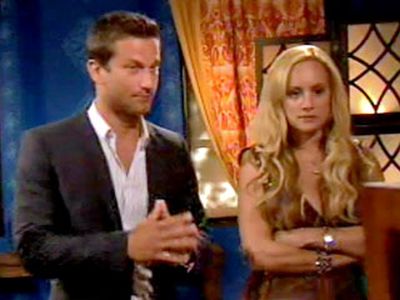 If you were looking forward to your Monday nights this summer being filled with tears, tantrums and tawdry fun via another fantastic season of Bachelor Pad, consider your summer basically ruined.
'Bachelor' franchise head honcho Mike Fleiss has confirmed that there will be no 'Bachelor Pad' happening this summer. For those of us that have no life and watch the show to get our weekly dose of ho-bags and hilarity, this is pretty much the worse news…ever.
There's been no word on why 'Pad' won't be happening this year. The show's ratings have always been relatively good, and it's been a good way for the franchise to collect a lot of viewers during the long summer months of horrible programming. (I guess we're all going to be forced to watch Lifetime "Movies of the Week" and whatever reality TV slop the networks throw at us this summer.)
This cancellation will surely leave a lot of 'Bachelor' and 'Bachelorette' cast members that were hoping to land a coveted spot on the show very disappointed. From what The Ashley has heard, cast members start campaigning as early as the beginning of the year for a spot on 'The Pad.' I guess they'll all have to go do something productive with their lives, like get jobs.
No word if 'The Pad' will return to our TVs in 2014. You know The Ashley's crossing her fingers that it will!
(Photo: ABC)