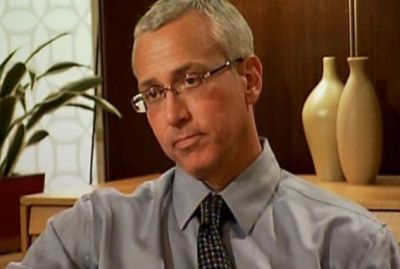 If you've been waiting for VH-1 to deliver a fresh batch of wasted, trainwrecky celebrities at your door in the form of a new season of Celebrity Rehab, it looks like you're out of luck.
The show's star/producer/everything, Dr. Drew Pinsky, recently confirmed on the Zach Sang & the Gang radio program that he's not going to be doing any more seasons of the show, mainly because he's tired of getting blamed when one of these celebs dies.
"I'm tired of taking all the heat. It's just ridiculous," Dr. Drew told the radio hosts. "To have people questioning my motives and taking aim at me because people get sick and die because they have a life-threatening disease, and I take the blame? Rodney King has a heart attack and I take blame for that?"
In case you're counting, five "Celebrity Rehab" alum have died after appearing on the show: country singer Mindy McCready, "Grease" actor Jeff Conaway, "Real World" star Joey Kovar, musician Mike Starr and "Can't we all just get along" spokesperson Rodney King. (It was later revealed that Rodney died from an accidental drowning; however alcohol, cocaine and marijuana were found in his blood and contributed to his death, according to his autopsy.)
The first season of 'Celebrity Rehab with Dr. Drew' premiered in 2008. It ran for five seasons before changing formats in 2012 to feature non-celebrities who were seeking treatment. (The show's named changed to 'Rehab with Dr. Drew.')
Update: Joanie 'Chyna' Laurer, who appeared on Season 1 looking to get help for her alcoholism, died in 2016 from a drug overdose.