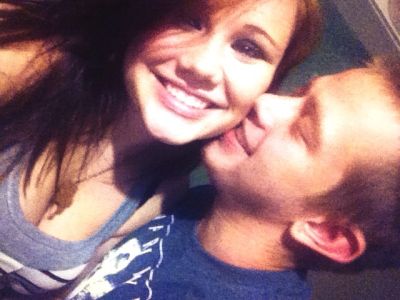 After a years-long on-and-off relationship with her baby-daddy, it looks like 16 and Pregnant Season 1 star Whitney Purvis has finally moved on and has gotten herself a new man!
Whitney and baby-daddy Weston Gosa split up for good in April (The Ashley's sources tell her Whit was running around behind Weston's back). Since the split, Whitney has been dating a guy named Jeremiah. They just made their relationship official this week!
Things aren't going as well for Weston, unfortunately. Not only did he split with his baby momma, but he was also very recently arrested in his hometown of Rome, Georgia! This marks the third time in recent years that he's been behind bars. (Who could forget this legendary mugshot he gave us!?)
The Ashley broke the news a while back that Whitney and Weston would be featured in the upcoming '16 and Pregnant' "Where Are They Now?" special; however that was filmed before they split. The new man will not be featured.
Whitney seems to be very happy, but Weston, who says Whitney doesn't have time for her son anymore, recently posted this on his Facebook page: