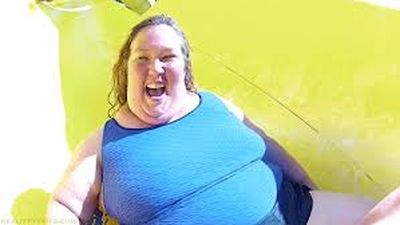 NOTE: The Ashley has updated this list since she originally posted it and has added new dates and taken off the dates of the shows that have already started!
There's TV, there's bad TV, and then there's bad summer reality TV. It doesn't get much worse than that.
The Ashley is happy to bring you the premiere dates of all of the awesomely bad reality TV shows you've come to love! In a future post, she will talk about some of the new ridiculous reality shows that are set to premiere this summer. However, it honestly just won't feel like summer without having to recap Bachelor Pad. It's seriously un-American for ABC to take that summer staple off the air!
Anyway, while other media outlets have released summer premiere date lists for non-reality TV shows (you know, the shows with actual redeeming value), The Ashley took the liberty of just weeding it down to the crappy reality shows we care about!
Let's get those DVRs set and ready to go! (Obviously, these dates are for the U.S. only!)
American Ninja Warrior (NBC) Monday, July 1
Bad Girls Club: Miami (Oxygen) Tuesday, August 13
Big Brother (CBS) Wednesday, June 26 (Click here to see what familiar face we'll be seeing on the new season!)
Biggest Loser (NBC) Tuesday, October 8
Bizarre Foods America (Travel) Monday, July 1
Catfish (MTV) Tuesday, June 25
Celebrity Wife Swap (ABC) Sunday, June 23
The Challenge: Rivals II (MTV) Wednesday, June 26 (Click here to see the cast and official trailer!)
FaceOff (SyFy) Sunday, August 25
Here Comes Honey Boo Boo (TLC) Wednesday, July 17
Hotel Impossible (Travel) Monday, August 12
Sister Wives (TLC) Late summer
Survivor (CBS) Wednesday, September 18
Teen Mom 3 (MTV) Late August (Click here to read what my sources told me about the show's premiere!)
The Voice (NBC) Monday, September 23
X-Factor (FOX) September
The Ashley will keep adding to this list as more premiere dates are announced!