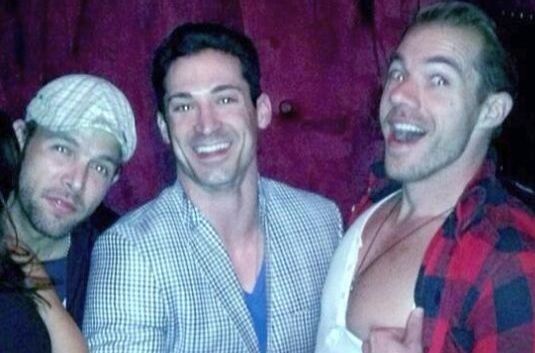 The show only lasted two episodes, but how did the relationships that came from it do? NBC's monster bomb, Ready for Love, debuted in April after being constantly advertised for months. (Literally every other commercial on NBC in the months leading up to the show's premiere was for this crapfest.)
The Bachelor rip-off starred three matchmakers that helped three 'Bachelors' choose the woman of their dreams. The matchmakers chose a pool of 12 women for each studmuffin and then let him narrow it down. The show, which was cancelled after only two episodes due to dismal ratings, then became an online only show.
In the end, all three men– Latin lover entrepreneur Ernesto Arguello, Plain White T's band member Tim Lopez and hunky Ben Patton all ended up "finding love" on the show…but what's happened since the show was filmed back in 2012?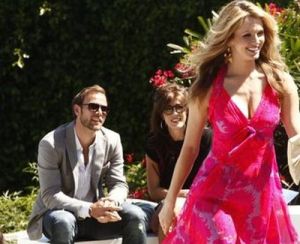 Ernesto Arguello: The Miami entrepreneur ended up selecting former Miss USA Shandi Finnessy at the end of the show. However, their "love" was short-lived, to say the least. In June, he let his Twitter followers know that his relationship with Shandi was over.
Thx for d support on RFL, Hard to believe it was a year ago even though it didn't work out last year after d show, it was a great experience

— Ernesto Arguello (@ernestoarguello) June 4, 2013
But fear not, hopeless romantics! "Ready for Love" did actually help Ernesto find love! He is now dating actress Eva Longoria, who produced the show and actually selected Ernesto to be a contestant! (You can read all about their saucy new love affair here, if that's your thing.) As for Shandi, she appears to be still be single at the moment.
UPDATE (December 2014): Ernesto and Eva are no longer seeing each other!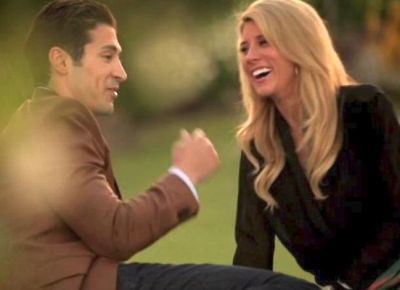 Ben Patton: Ben must have been the bachelor that was most "Ready for Love" because he ended up proposing at the end of the season. He popped the question to contestant Angela Zatopek and she gleefully accepted. Unfortunately, their engagement didn't last long. Ben posted on his Twitter that the two were no longer engaged, and Angela gave us a little insight into what went wrong when she did an interview with the UK's Daily Mail.
"Filming took place last summer,' she said. "And after, we basically went back to our lives we had before the show. We had another life at the same time, but one that no one could know about."

Apparently, she didn't give her much-talked-about virginity to Ben.
"Now that we are not together anymore," she said. "I'm so glad that I still have that. Because there's just another testament to [the fact that] you never know how things are going to end up."
Ben is currently single, and one look on his Instagram page tells us that religious Angela wouldn't have meshed well with Ben's party boy status. It appears that Angela is also single.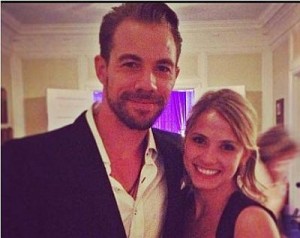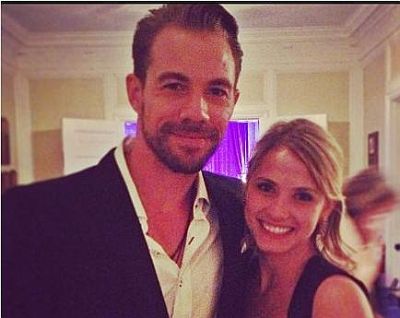 Tim Lopez: Tim ended up selecting Jenna Reeves at the end of the show and shockingly, they're still going strong! In fact, Tim recently released a not-so creatively-named song called "Jenna Reeves" in honor of his girlfriend. (He sang the song to her on the show's finale!) They continued to date after taping for the show wrapped in the summer of 2012, and are still very much in love, according to Tim's Twitter and Instagram accounts. (Click the link to see photos of them being gaggingly cute.) They both currently live in Austin.
UPDATE (December 2014): Tim has proposed to Jenna! Click here for all the details!
(Photos: Twitter, Instagram, ABC)