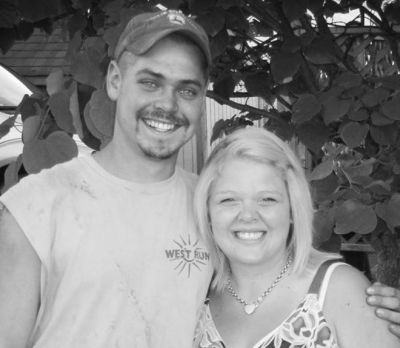 She's remained one of the most-private girls ever to appear on 16 and Pregnant, but Season 2 star Lori Wickelhaus has some big news! She recently became engaged to her boyfriend, Joey and….the couple is expecting their first child, The Ashley can exclusively report!
Lori, who during Season 2 gave her baby, Aiden, up for adoption in one of the most heartbreaking episodes ever, has gone through her share of struggles since taping her episode.
While she has remained in contact with her son, and gets to see him frequently thanks to her open adoption, she has had a hard time processing it all. Although it was not reported, Lori fell into a deep depression after the episode and, as she put it, "fell into a downward spiral."
"I had no dreams, I had no goals, I didn't care what happened day to day," she said in the video below, which was filmed after her episode. She later went to live at a transitional program for young adults in West Virginia and turned her life around.
After graduating from the program, Lori met Joey and in January they began dating. Joey proposed this summer and now Lori is reportedly at least halfway through her pregnancy!
Lori no longer has any contact with Cory, her son Aiden's birth father. To learn more about Lori's life after '16 and Pregnant,' click here.
If you're interested in what's happened to all of the rest of the '16 and Pregnant' girls since they taped their episodes, allow me to recommend you pick up a copy of The Ashley's book, Teen Mom Confidential: Secrets & Scandals From MTV's Most Controversial Shows. It contains updates on every single girl (plus a lot more juicy stories and facts!) You can order it here!
Watch the video below to find out more about how Lori turned her life around after '16 and Pregnant.'
Congrats to the happy couple!