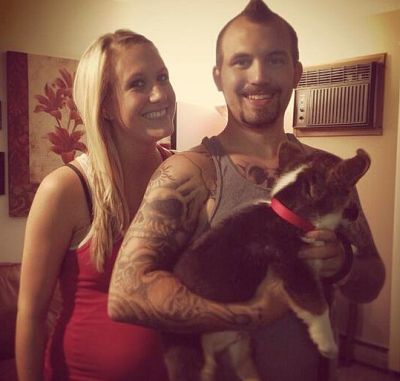 It's looks like Adam Lind's girlfriend, Taylor Halbur, took "Labor Day" to a whole new meaning! The Teen Mom 2 baby-daddy is about to become a father for the second time (he's already daddy to Chelsea Houska's daughter, Aubree).
Taylor has gone into labor, just one day before she was scheduled to be induced. She was about a week overdue, as her due date was supposed to have been August 27.
While Taylor hasn't officially confirmed anything (probably because she's busy pushing a human being through her loins!), she did retweet an encouraging message from a pal regarding the birth of the baby.
So excited for my best friend @thalbur89 I love you boo boo!!!! Gonna be thinkin about you all day' Kiss da baby for auntie Molly!!!

— Molly Jo Viger (@MollyJocelyn) September 2, 2013
There's a good chance that MTV will be on-hand to capture the birth of Adam and Taylor's little girl (rumored to be named Paisley), as they are still filming for Season 5 of "Teen Mom 2."
Congrats to Adam and Taylor…we all know that Adam is capable of helping to produce ridiculously adorable babies. Aubree is literally one of the cutest kids The Ashley has ever seen!
UPDATE: The first photo of Adam, Taylor and their daughter has been posted. Baby Paislee weighed in at 7 lbs!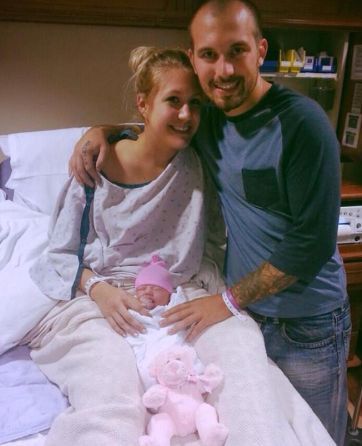 (Photo: Twitter)