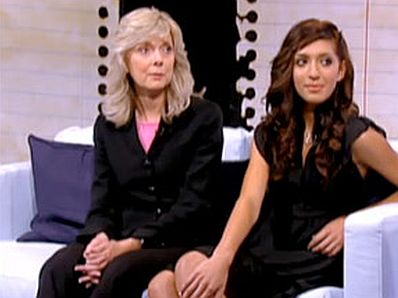 She may have gotten some air time during the four seasons of Teen Mom, but apparently that wasn't enough for Farrah Abraham's mom, Debra Danielsen! Deb is ready for her next 15 minutes of fame!
After her daughter made her infamous p0rn movie, Debra appeared on the Dr. Phil Show, and will also be making an appearance on the upcoming God-awful show The Test (in which Farrah will take a pregnancy test on-air…or something.) Apparently, that's not the last we'll see of Debra on our television screens.
The Ashley caught up with Deb recently, and she shared that she is currently trying to get back on the TV.
"I am pursuing commercial modeling and acting," Debra told The Ashley. She recently auditioned in New York City for a pharmaceutical commercial.
Deb (along with Farrah's dad, Michael) were previously represented by Gina Rodriguez, the same woman who was repping Farrah until they had a nasty argument. After that, Gina parted ways with both Farrah and her family.
According to Debra, she is also busy hawking the family's Mom & Me Hot Pepper Sauce (which was Farrah's product of choice before she made her sexy movie, of course).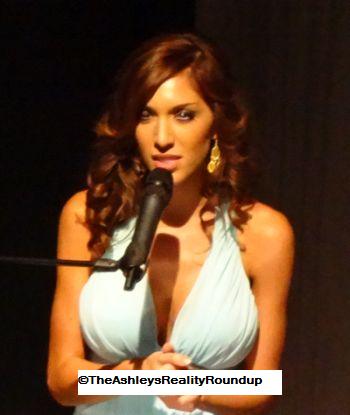 "(We were) invited into Whole Foods Market with our Mom& Me Premium Italian Hot Pepper Sauce," she tells The Ashley. "(I've) also been making personal appearances and dating."
Yes, Debra and Michael did get divorced (but maintain a good relationship). He currently lives in Austin, Texas, near Farrah and Sophia. Debra remains in the Iowa house that was shown on "Teen Mom." However, The Ashley recently revealed that Deb is selling the spare house that Farrah and Sophia lived in during the show.
Want to know all about Michael and Deb's relationship, and Farrah Abraham's childhood? Pick up a copy of The Ashley's book, Teen Mom Confidential, which features the childhood stories of all the 'Teen Mom' franchise girls!