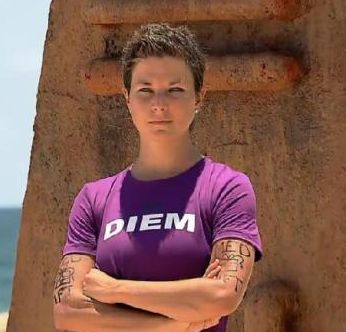 Two weeks after completing chemotherapy for her second battle with ovarian cancer, Diem Brown boarded a plane and flew to Thailand to compete on MTV's The Challenge: Rivals II. Little did viewers know (unless they followed her amazing People magazine blog) that Diem was undergoing early menopause, giving herself hormone shots and taking steroids to keep her cancer at bay during her time on 'The Challenge,' so it's no surprise her emotions were a bit out of whack.
According to Diem's latest People blog, she informed the show's production team that she might be a loose cannon during the filming, due to her medical issues, but they insisted that they would protect her. Apparently, she even realized that coming to Thailand was a mistake and tried to quit, but the production team promised people would know why she was a little out of sorts this season.
During the last episode, however, Diem says she was edited to look "crazy" and "melting down," which resulted in a flood of social media hate and even a death threat!
"I think it's easy for producers to forget we are not "characters" and when reality TV tries to lead viewers to an opinion of right or wrong, good or bad, we are the ones that suffer the brunt of the audience's social media reactions," she wrote.
"After last week's episode aired, my 'character' was transformed and I was showered with an onslaught of online hate. I even got a text with a screen shot of my address from someone (who somehow accessed my personal information) about how he or she was going to kill me in graphic detail."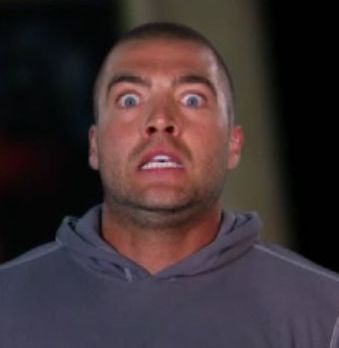 Diem said that although she is "confused by decisions the production company made with this season, given our prior talks" she isn't holding a grudge against the production people she trusted. However, she has decided to quit doing 'Challenges' because of what happened.
"I have realized that competing in 'The Challenge' series isn't for me anymore, so I am officially ending my 'challenge career' with the conclusion of 'Rivals,'" she wrote. "I'm excited to move on from the pain that last week created and give all my focus to my passion for patient advocacy. I can't wait to share some exciting news with y'all next Thursday."
The Ashley is crossing her fingers that Diem has found a new TV gig so that we will get to keep watching her on our screens! She loves Diem!
(Photos: MTV)