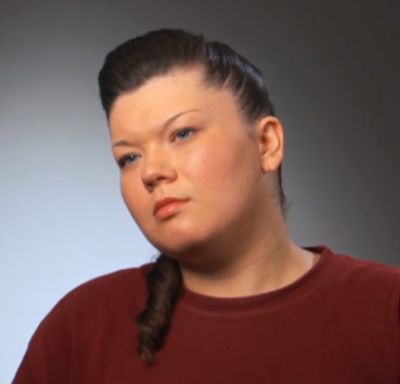 It's official– Teen Mom star Amber Portwood has been released from the Indiana prison where she's spent the last year. Chief Communications Officer of the Indiana Department of Correction Douglas S. Garrison confirmed her release to TODAY.com.
While it's certainly surprising that Amber, who was sentenced to five years behind bars for violating her probation and being in possession of a controlled substance, was released four years early, The Ashley has learned some even juicier news!
The Ashley can exclusively report that an MTV camera crew touched down in Indiana a few days ago and are currently filming for a special about Amber's release! Multiple sources have confirmed to The Ashley that MTV is, indeed, in town, and filmed segments with Gary Shirley and his daughter, Leah, yesterday!
In addition, The Ashley has learned that MTV paid to fly Amber's father, Shawn Portwood Sr., from his home in Florida so that he could be there to welcome his daughter home (and give them a few on-camera Kodak moments, naturally!)
There's no word on when we can expect to see the special on our televisions, but The Ashley's sources tell her that it will likely be relatively soon.
Here's to hoping that Amber is able to distance herself from the spotlight (and MTV) and continue to live her life drug-free and with her daughter, Leah!
UPDATE: Amber's brother, Shawn Portwood, posted this on Amber's Official Facebook Fanpage:
"Amber is doing well and thanks everyone for the well wishes that she has received. We had a long day today but we are happy she is finally out."