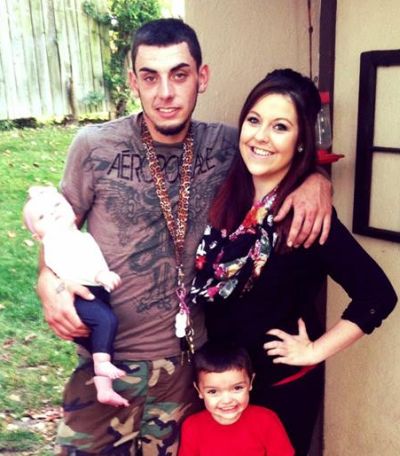 A lot has happened since Danielle Cunningham appeared on MTV's 16 and Pregnant. We first met the Ohio native in 2011 during the third season of the controversial reality show, which she was 16 and pregnant with her first child, Jamie Jr.
Her episode, which dealt with the drama between her and her baby's father, Jamie Alderman, was one of the most intense to date.
Since we last saw her on our televisions, Danielle, now 19, has had her share of ups and downs. The young mom has dealt with drug addiction, conflict with both her mother, Casey, and her baby-daddy Jamie, and even been arrested for assault. In June, she welcomed her second child, a daughter named Jayleigh. While life with two young children has been very hard for Danielle, she says that she has finally managed to get her life back together.
"Having two children is very difficult," Danielle told The Ashley in an exclusive interview. "You're not just dressing yourself when you want to go somewhere, you're dressing three people. Plus, you have to make bottles, change diapers– not easy if you're in a hurry."
Luckily, Danielle finally has some help. After years of going back and forth in their relationship (including a long breakup while Jamie was in jail), the couple has finally managed to make their relationship work.
"Jamie and I are together and have been for almost six months. It's great!" Danielle said. "We're sober, living well. I don't know what I'd do without him. He is my hero. He helps tremendously with the kids."
She said that they are both employed, and that she plans on going back to school very soon.
"I took some time off school just while we were moving into our new place, but I plan on going back next semester and [taking] radiology classes online."
One thing she's sure of is that there will not be any more reality TV in her future.
"MTV hates me!" she told The Ashley. "I will not be on the [upcoming] 'Where Are They Now?' special."
In The Ashley's book, Teen Mom Confidential, Danielle described the love/hate relationship she had with the show's producers.
"The best part [of being on '16 and Pregnant'] was that it was basically the chance of a lifetime," Danielle said in the book. "The worst parts were that they controlled my life way too much. It was all about MTV."
(Photo: Facebook)