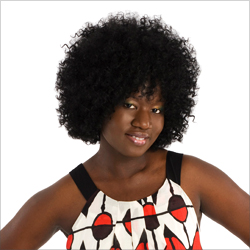 Project Runway All-Stars designer Korto Momolu made it through another week of the show and, although host Alyssa Milano told her that her dress made her think of "back fat," (as you do), she still had a great night.
While the episode aired, Korto decided to spill some huge news to her over 11,000 fans on Twitter– that she is pregnant and expecting a baby boy, who she plans to name Cameron, very soon! She and her husband are already the parents of a daughter.
The Ashley couldn't get enough of the adorable way Korto announced her pregnancy- via this super-cute, Beyonce-filled video!
Enjoy, and congrats to Korto!
(P.S. I'd totally wear your dress from last night, even if it shows off my back fat!)