Over the past few weeks, three of the girls from the original Teen Mom series have been spotted filming again. While none of the girls have indicated what exactly they are filming, The Ashley can confirm that Farrah Abraham, Amber Portwood and Catelynn Lowell are, indeed, filming for MTV.
While they are not getting another season of their reality show (as other media outlets have been reporting), they are each getting their own special. According to two sources close to the girls and the show's production, each girl is filming a catch-up special about their lives today.
Their co-star, Maci Bookout, had her very own "Being Maci" special, which aired over the summer but was filmed last winter. (However, as The Ashley told you before, the "Being Maci" footage was actually supposed to be used for a Maci spin-off show but the network ended up passing on it, but decided to turn it into a special.)
Now the other 'Teen Mom' girls are getting their own specials, all of which will likely be titled "Being ____." As The Ashley reported in November, Amber was already filming her special on the day she was released from prison. Sources tell The Ashley that Amber, Gary, Leah and their friends filmed for a few weeks after Amber's release.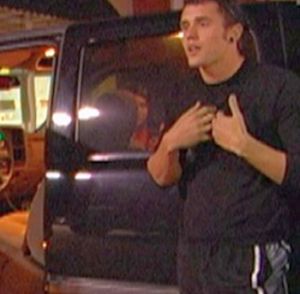 While no release date is available at this time, one source tells The Ashley that the specials will likely air "early next year." The girls are still currently filming (MTV car cameras can be seen in this photo that was posted by Tyler Baltierra over the weekend), so we will not see much for awhile.
The Ashley can also confirm that Farrah Abraham's family was busy filming with MTV over this past weekend. ([Whatever] Michael and Deb are coming back into our lives, y'all!) One person that will not be on the "Being Farrah" special is Farrah's sister, Ashley Danielson who has not spoken to Farrah since she was blamed publicly for Farrah's DUI incident earlier this year. Sophia, of course, will be exploited to the fullest extent possible, as per usual.
From what The Ashley's sources tell her, Maci will not be getting an additional special, however, The Ashley is not positive on this.
(Photos: MTV)