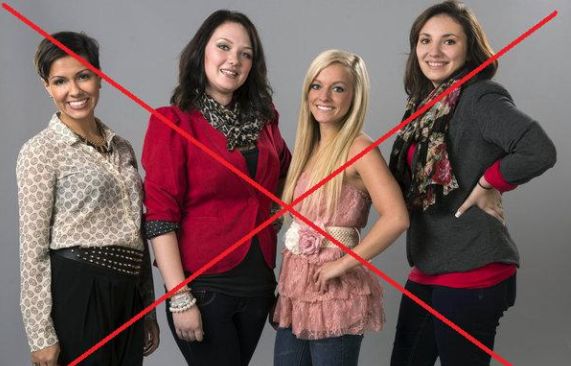 A few weeks ago, The Ashley broke the story that MTV was considering not renewing Teen Mom 3 for another season. Over the weekend, one of the show's stars, Alex Sekella, announced on her Twitter account that the show had, indeed, been cancelled by the network. (Her announcement and comments later caused a Twitter war between her and members of the Teen Mom 2 cast.)
Anyway, The Ashley decided to get to the bottom of the issue and contacted MTV, who issued The Ashley's Reality Roundup the first official statement on the show's fate.
MTV will not be moving forwarding with a second season of "Teen Mom 3."  We're thankful to Briana, Katie, Mackenzie, Alex and their families for sharing their stories as they navigate young parenthood and for helping to have a positive impact on the importance of teen pregnancy prevention.
Although the show's main stars: Alex, Katie Yeager, Mackenzie Douthit and Briana DeJesus received calls from the show's production team to inform them of the cancellation, other members of the cast–including some of the male stars of the show–did not even get as much as a letter in the mail informing them that their services were no longer needed!
The Ashley's sources tell her that there has been some talk of future filming with 'Teen Mom 3' girls (Perhaps something similar to what the original Teen Mom girls are doing right now?) but so far nothing has been decided.
"This isn't the last MTV has seen of us," one cast member tells The Ashley.
Although the show's ratings were good, they failed to capture the high marks that the original 'Teen Mom' and it's follow-up 'Teen Mom 2' achieved.
(Photo: MTV)