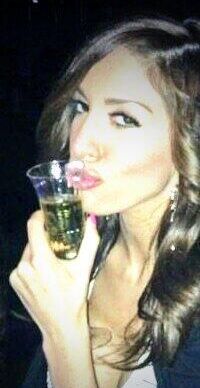 Let's hope Farrah Abraham's New Years resolution is to start acting like a semi-decent human being!
The Back Door Teen Mom is known for her bratty behavior (who could forget this incident…or this one?) but a new report from Reality Tea reveals that Farrah was especially awful during a magazine photo shoot a few months ago. (Although the magazine isn't named, it almost certainly is Girls and Corpses, since that's the only magazine cover Farrah has landed in recent months.)
According to the website, which first posted the story as a blind item back in July, Farrah's behavior was so horrible that the magazine has vowed never to deal with her again.
"What was supposed to be a two hour shoot took two days because of her demands," the site reports.
And it gets so much worse…
"She kept everyone waiting at one point because one of the production assistants brought regular limes instead of key limes for her water," the on-set source said. "One hour later he was back and she made him squeeze the juice out until it was the right taste for her. She took that one sip and never touched the drink again that day. Two days of this."
This seems to be normal behavior for the reality TV star. If you want to find out what Farrah was really like behind the scenes of filming 'Teen Mom' you really need to check out The Ashley's book, Teen Mom Confidential, which features interviews with people that filmed with her and were connected to the show. It's worse than you can even imagine!
(Photo: Twitter)