The votes are in!
It's just about time to ring in the New Year and say farewell to 2013! A few days ago, The Ashley asked you to vote for your favorite—and least favorite—reality TV stars, shows and moments. Your response was overwhelming!
The results of The Ashley's "Best of 2013 Reality TV" survey are posted below! Thank you to all of my faithful Roundup readers! The Ashley can't wait for 2014—she has a lot of great stuff up her sleeve so stay tuned!
On to the results…Please remember that these results were voted on by the readers and do not necessarily reflect The Ashley's opinions!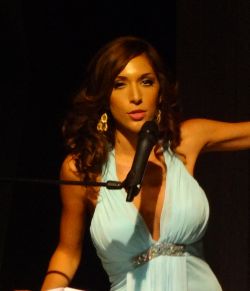 Biggest Reality TV Trainwreck:                       
Farrah Abraham (Teen Mom)
For the third year, someone from the 'Teen Mom' franchise snagged the "Biggest Train Wreck" title. Last year it was Jenelle Evans, and in 2011 it was Amber Portwood. This year, Farrah blew the competition out of the water. From making a p0rno, to talking about how her daughter needs to "get her own life," to getting—and then lying about—her DUI, Farrah defined "train wreck" this year.
Honorable Mention: Jenelle Evans (Teen Mom 2)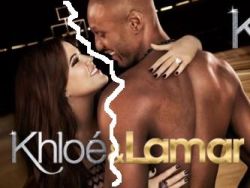 Most Shocking Split of 2013:                      
Khloe Kardashian & Lamar Odom (Keeping Up With the Kardashians)
It was a marriage made in reality show heaven: they became engaged less than a month after they started dating, had a made-for-TV wedding, and even got their own spin-off show. Unfortunately, 2013 was the year the Odom marriage would crumble, and apparently, viewers were shocked. Khloe officially filed for divorce on December 13.
Honorable Mention: Kris and Bruce Jenner (Keeping Up With the Kardashians)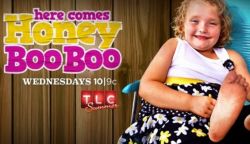 Show You're Embarrassed to Admit You Watch:
Here Comes Honey Boo Boo
It will never win an Emmy but 'Here Comes Honey Boo Boo' certainly makes for some entertaining TV. Sure, you may have to keep the remote nearby so that you can flip to CNN if anyone walks in the room while you are watching June talk about "sketti," but it's worth it. From fart jokes to bobbing for pig's feet (eww) the Thompson clan are always good for a laugh.
Honorable Mention: Keeping Up With the Kardashians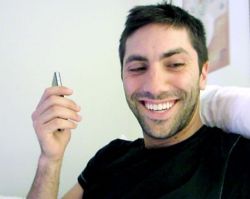 Hottest Reality TV Boy of 2013:
Nev Schulman (Catfish)
Personally, The Ashley is a Max fan, but you guys apparently dig his 'Catfish' partner, Nev Schulman. He beat out Vinny Guadagnino, Adam Levine and even 'Bachelor' Sean Lowe to take the title of hottest reality TV boy of the year! You guys do know he has a tramp stamp tattoo, right? Just sayin'…
Honorable Mention: Adam Levine (The Voice)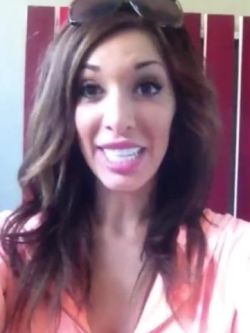 Most Annoying Reality TV Star of 2013:

Farrah Abraham (Teen Mom)
For the second year in a row, Farrah clenched the top spot of the list of annoying reality TV celebs. One only has to watch a few of her "Keek" videos to understand why she keeps winning this award. From her strange, self-centered tweets to her constant need to be in the spotlight, Farrah certainly deserves this win! Just hearing her screech, "Hey Keekers!" sends shivers down The Ashley's spine!
Honorable Mention: Colton Cumbie (Survivor)
Funniest Reality TV Personality of 2013: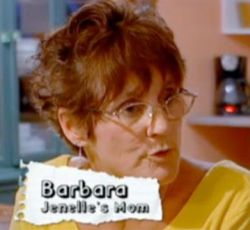 Barbara Evans (Teen Mom 2)
It's no secret that The Ashley loves her some Barbara Evans! Jenelle's mom, Babs, is basically the only reason to watch 'Teen Mom 2.' She can always be counted on for a quotable quote (who could forget "HIGH! HIGH! Ya both high!?") The Ashley is so happy that Barb was able to snag the top spot! We should all celebrate with some doughboys!
Honorable Mention: Uncle Si (Duck Dynasty)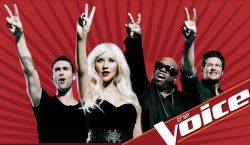 Favorite Talent Show of 2013:
The Voice
For the third year in a row, 'The Voice' won this award by a landslide! The Voice has managed to kill its singing show competition each season it has been on the air.
Honorable Mention: So You Think You Can Dance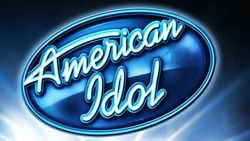 Reality Show That Should Retire in 2013:
American Idol
Sadly, the one-time favorite talent show, 'American Idol,' only managed to garner a measly 7 percent of the votes in the "Favorite Talent Show" category. Once untouchable in ratings, 'Idol' has really gone downhill in the last few years, thanks to so-so talent, bad judges and the fact that it has become quite long in the tooth. However, it doesn't appear that 'Idol' is going anywhere: FOX will be revamping the show for its Season 13 debut in January.
Honorable Mention: America's Next Top Model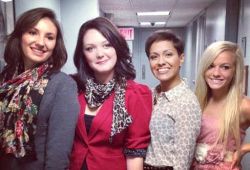 Favorite New Reality Show of 2013:
Teen Mom 3
It may be your favorite new show, but MTV obviously didn't feel the same way: it was cancelled after one season. While this third "16 and Pregnant" spin-off managed to garner decent ratings, it never reached the ratings won by its big sisters, 'Teen Mom 2' and 'Teen Mom.'
Honorable Mention: Cutthroat Kitchen
Most Shocking Reality TV Moment of 2013:
Farrah Abraham Makes a P0rno
It came completely out of left field but the former Teen Mom's venture into the adult film industry managed to make her the most Googled celeb of 2013! 'Teen Mom' fans saw a totally different side of Farrah (actually, every side of Farrah) after the tape was released. Although she still claims to have made the tape for her own "private use," her co-star, adult film star James Deen, insists it was all planned out. Still, it managed to completely shock Farrah's 'Teen Mom' fans!
Honorable Mention: Phil Robertson Gets Suspended (Duck Dynasty)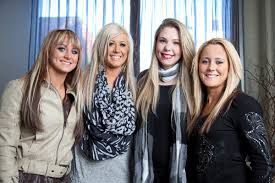 Overall Favorite Reality Show of 2013:
Teen Mom 2
There's one thing that you Roundupers proved in 2013: you love anything 'Teen Mom' related. It's no surprise that the MTV reality show starring Leah Calvert, Kail Lowry, Chelsea Houska and Jenelle Evans took the top spot as your favorite reality show of the year!
To see last year's winners, click here!
Happy New Years, Roundupers! Please don't drink and drive!
(Photos: E!, TLC, MTV, Facebook, NBC, FOX, Vivid)