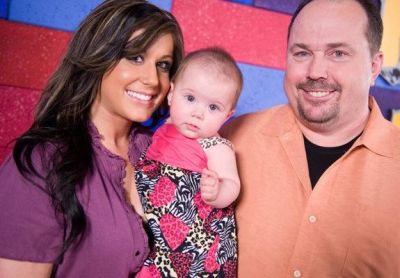 'Teen Mom 2' fans have seen Randy Houska advising his daughter, Chelsea, over the years. While we often hear what he thinks of his daughter's baby daddy Adam Lind, the reality TV dad has never really talked about his decision to allow his daughter to take part in the show, and whether or not he thinks the show is still serving its original purpose in helping to prevent teen pregnancy.
A recent study on the 'Teen Mom' franchise shows determined that watching these programs may encourage teens to get pregnant, but Randy disagrees.
"While the show may stray from the main topic, it always shows how damn difficult life for young people is when you throw a child in the mix," Randy told The Ashley.
"The producers keep their eye on the target at all times and the end result is that even if the storyline strays, it comes back to the main topic of teen parenthood difficulties, often with heartbreaking scenes."
That's one reason why Randy doesn't regret allowing his then-16-year-old daughter Chelsea to do 16 and Pregnant back in 2010.
"At times, [doing the show] can be stressful for Chelsea and that is understandable," he said. "Those are the times that I worry, but she and I talk things through and then karma kicks in and things go well for her. She is in a great spot in her life right now."
(She is Adam-free, which is never a bad thing!)
While Randy admits that not all of the things on 'Teen Mom 2' are an accurate portrayal of young motherhood, he said that he thinks MTV does a good job of showing its hardships.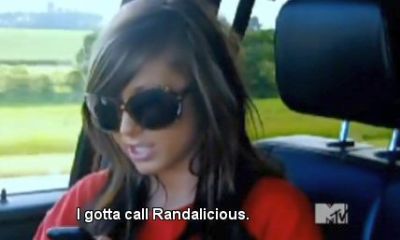 "There are certain things that are not portrayed because it would not be realistic," he said. "People know that the 'Teen Mom 2' girls are compensated financially so MTV cannot show the struggles of teen moms accurately in the financial world. They don't get to show the food stamp struggles, the paying the bills struggles and stuff like that."
Randy answered a few more of our burning questions…
Q: In your opinion, does 'Teen Mom 2' help prevent teen pregnancy? What do you think of reports that some girls get pregnant on purpose to be on the show? 
Randy: There will always be outliers who may choose to get pregnant to be 'famous' but I believe they may very well have been the ones that may have gotten pregnant anyway for some sort of attention.
Q: Will we be seeing more of you and the girls on 'Teen Mom 2?' Do you think the show should continue?
Randy: I think 'Teen Mom 2' should go on as long as Chelsea wants to do it! The girls have a large audience who have become intimately involved with their stories though the magic of television. As long as the ratings are high, people want to follow the stories and [if] the 'Teen Mom 2' girls want to continue, I am fine with it.
Q: Do you think MTV should continue to put out new seasons of '16 and Pregnant?' Do you think the message is still getting through to the teens watching at this point?
Randy: That is a hard question for me to answer objectively. I imagine the '16 and Pregnant' story lines start to blur together with girls of various backgrounds getting pregnant with jackass guys. I am glad they show some great guys also. [But] even with great guys it is overwhelming and the odds of staying with that great guy are very slim.
Catch up with Randy (and the rest of the 'Teen Mom 2' cast) when the show returns on January 21!

(Photo: MTV)