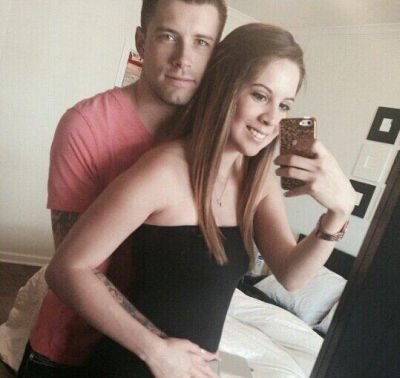 Yet another girl from 16 and Pregnant is pregnant with her second child. Ashley Salazar, who, during Season 2 chose to place her daughter, Callie, for adoption, told Radar Online that she is once again sperminated by her boyfriend (and baby daddy), Justin Lane.
"I'm really excited about the baby," said Ashley, who is now 22 years old and about to graduate from college.
Ashley and Justin are now living together in Texas and say they plan to parent the baby Ashley is carrying. Their daughter Callie currently lives with Ashley's aunt and uncle, who formally adopted her shortly after her birth in 2010.
"We don't know what we're going to tell Callie, she's so young, but we want to respect my aunt and uncle so that they understand how much we love everyone," Ashley told Radar.
While Ashley's pregnancy with Callie was unplanned, she made it clear on her blog that, this time around, she got pregnant on purpose.
"This wasn't an 'accident' this time…We are 22 and 23, both doing extremely well for ourselves and sure, we aren't married, but have we ever done things traditionally?" she wrote, adding that she and Justin plan to marry after the baby is born.
'16 and Pregnant' viewers watched as Ashley struggled throughout her episode with her decision to give Callie up. She was still struggling with her decision when she appeared on the '16 and Pregnant' Adoption Special in 2011 alongside fellow adoption advocate Catelynn Lowell.
"I hope to be at peace [with the decision] as much as Catelynn is someday," Ashley told The Ashley in an exclusive interview in 2011. "But I am better off with the adoption. I just realized that not much can be changed so I have to make the best with what I have."
Catelynn and Ashley aren't the only girls from '16 and Pregnant' to choose adoption. Season 2 star Lori Wickelhaus also gave her baby up for adoption. Last year, she gave birth to her second child.
If it seems like a '16 and Pregnant' girl announces a new pregnancy every few weeks or so, that's probably because they do. Earlier this month, Jordan Howard of Season 4 gave birth to her second child and last month Season 1 girl Whitney Purvis announced that she's having another baby.
Anyway, congrats to Ashley and Justin. According to Ashley, she is due on November 22!