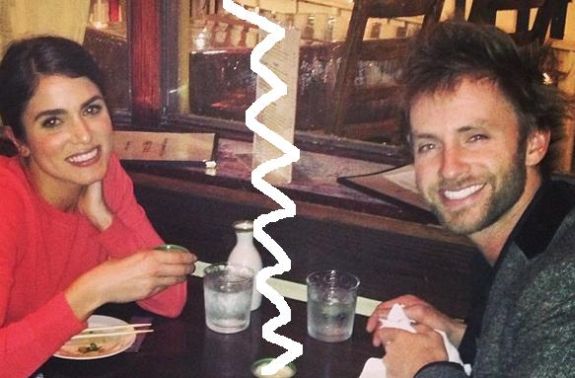 It was a love made in reality TV heaven but, unfortunately, former American Idol finalist Paul McDonald and his wife, 'Twilight' star Nikki Reed, have just announced that they are splitting after just two-and-a-half years of marriage.
Paul, who came in eighth place during Season 10 (or "The Scotty McCreery season") of 'Idol,' met Nikki when FOX shipped the cast off to the red carpet premiere of the movie "Red Riding Hood." Apparently somewhere in between shooting the cheesy promos for the movie with the other 'Idols' and leaving the theater, Paul got Nikki to slip him her digits and, within months, they were engaged. They married on October 16, 2011.
Unfortunately, the couple's fairy tale romance ended about six months ago, despite the fact that they have continued to work together on an album.
"After much consideration, Nikki Reed and Paul McDonald are ending their marriage," a rep told People yesterday. "They have been living separately for the past six months due to work obligations."
Of course, the official split confirmation included the now-necessary line about them remaining close friends.
"They will continue to share their love of music, and are still working on their debut album… They remain best friends and look forward to their continued journey together."
Let's look back to the good ol' days of Nikki and Paul's relationship. To watch the moment that they actually met for the first time, scroll to the :51 mark.