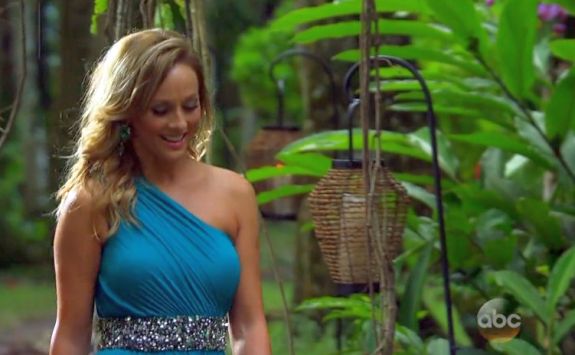 Grab your bikinis (and your condoms!)— it's almost time for Bachelor in Paradise!
The sure-to-be-a-complete-hot-mess spin-off of The Bachelor/Bachelorette/Bachelor Pad doesn't start until August 4, but ABC was kind enough to release the show's cast list today. Back in March, The Ashley offered her guesses as to which former cast members of the franchise we'd be seeing splish-splashing in the hot tubs in 'Paradise'. Unfortunately, most of the people The Ashley was hoping to see on this show didn't end up getting cast.
The network describes the show as follows:
"For seven weeks, the group will live together in an isolated romantic paradise and over the course of six episodes we'll follow these former bachelors and bachelorettes as they explore new relationships. America will watch as they fall in love or go through renewed heartbreak. The romantic dating series will feature new twists, shocking surprises, unexpected guests and some of the most unlikely relationships in "Bachelor" history, plus all the usual romance, drama and tears we've come to expect from the "Bachelor" franchise."
This sounds like, well, paradise to The Ashley (and most likely to you as well, if you have no life and are obsessed with this show). The network did not mention where the show will be filmed, but it's been rumored that it will take place somewhere in Mexico.
Here's the cast of 'Bachelor in Paradise.' The Ashley has done her best to remind you who the hell these people are.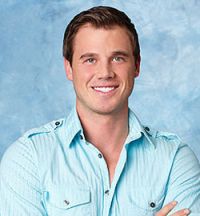 Ben Scott
Season: Desiree's season of 'The Bachelorette'
Claim to Fame: Being a total douchenozzle to the other guys in the house. He is probably best-remembered for bringing his young son with him on the first night.
ABC says, "Ben came off as the villain who used his son to gain attention from Desiree and in turn alienated the other guys in the process. He later left Des after an awkward two-on-one date."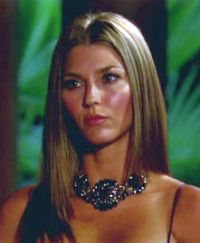 Ashlee Fraizer
Season: Sean's season of 'The Bachelor' (She made it to the Final 3!)
Claim to Fame: She accused Sean of telling her that he had no interest in the other two girls he took on the Fantasy Suite dates and that he planned to pick her. Sean, of course, denied this at the Women Tell All taping. Ashlee is also known for pulling former 'Bachelor' Brad Womack out of obscurity to date him back in 2013. Their relationship didn't last, of course.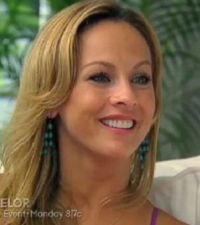 Clare Crawley
Season: Juan Pablo's season of 'The Bachelor' (She made it to the Final 2!)
Claim to Fame: Clare earned her place in the 'Bachelor' history books when she boned Juanny P in the ocean in Vietnam, all while the other girls in the house slept. She is also remembered for telling Juan off at their final rose ceremony, letting him know that she would never want her kids having a slimy guy like him as their father. (Hopefully she can find a less-slimy guy while in 'Paradise' to father her future children.)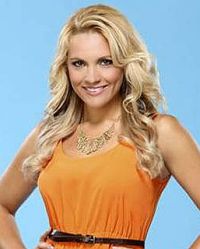 Daniella McBride
Season: Sean's season of 'The Bachelor'
Claim to Fame: Um…nothing. Even The Ashley couldn't pick this chick out of a lineup. Apparently, she got cut during the Montana episode of Sean's season, but The Ashley can't remember her at all.
According to the cast press release, "It took a while for Daniella to warm up to Sean, but one night during a group date after party in Montana her emotions got the best of her. That following episode, Sean sent her home."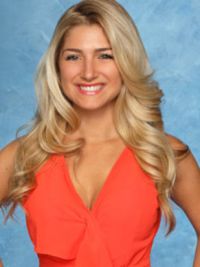 Elise Mosca
Season: Juan Pablo's season of 'The Bachelor'
Claim to Fame: Elise didn't do much that was worth remembering on-set of 'The Bachelor.' However the extremely weird "sexy time" adult movie (link is totally SFW, don't worry!) she made before doing 'The Bachelor' did get her some press.
Seriously, do yourself a favor and watch Elise's Christmas-themed video linked above. It will bring the LOL's for sure.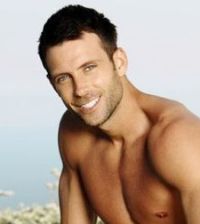 Graham Bunn
Season: DeAnna's season of 'The Bachelorette' & 'Bachelor Pad 2'
Claim to Fame: DeAnna took a liking to the former pro basketball player but eventually cut him in Week 6. Other than that, Graham is probably most-remembered for dating Michelle Money during 'Bachelor Pad 2.' He is said to be one of the nicest members of "Bachelor Nation" outside of the game.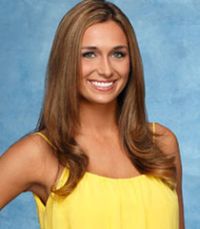 Lacy Faddoul
Season: Juan Pablo's season of 'The Bachelor' (She was cut the very first night!)
Claim to Fame: Owning a retirement home even though she's barely out of college. (If they were going to pick a girl that got cut on Night 1 of Juan Pablo's season, they should have picked Kylie, the redhead that mistakenly thought JP called her name at the rose ceremony!)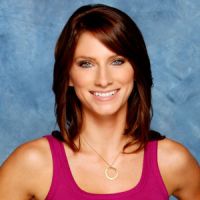 Michelle Kujawa
Season: Jake's season of 'The Bachelor' and 'Bachelor Pad' Season 1
Claim to Fame: Literally begging Jake to kiss her during a group date. Jake kicked her to the curb before the date was even over, due to her craziness. (Well, isn't that the kettle calling the pot black?) Anyway, Michelle's crazy antics continued when she arrived at 'Bachelor Pad.' She proceeded to lock fellow contestant Tenley in a bathroom and yell at her. We can count to bring the crazy to 'Paradise.'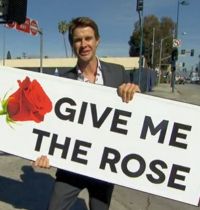 Robert Graham
Season: Desiree's season of 'The Bachelorette' (He was eliminated the first night!)
Claim to Fame: Being a sign-spinner. He had an over-the-top personality but, unfortunately, Des wasn't digging him, which was probably a disappointment to the producers, who knew he'd bring a lot to the show. It's not surprising that they're bringing him back.
According to ABC, "Robert, the sign spinning entrepreneur, went home before ever really having a chance to show Desiree who he is."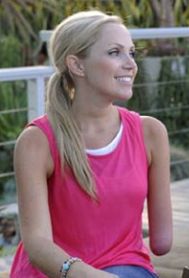 Sarah Herron
Season: Sean's season of 'The Bachelor'
Claim to Fame: Sarah will, of course, be remembered because she only had one arm. The producers managed to work in a conversation about her birth defect every single time she appeared on screen. (Hopefully they will focus on her personality rather than her missing limb this time around.)
In addition to the people above, there will also be three men from Andi's season of 'The Bachelorette' appearing on 'Bachelor In Paradise,' although those names won't be revealed until after Andi's final episode.
***
What do you Roundupers think of the cast? The Ashley is fairly disappointed– she was hoping they'd bring back ol' Brad Womack for a third time, and/or Kasey Kahl because, let's face it, we all want him to sing again.