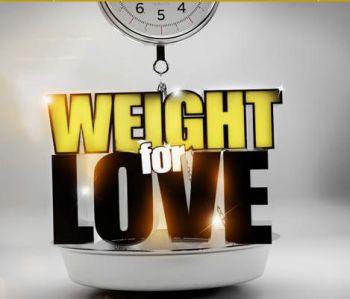 If you're one of the thousands of people that have applied to be on The Biggest Loser over the last few years but failed to get a call-back, The Ashley has some good news for you! Casting is currently underway for a new weight-loss-themed reality show that will be airing on NBC!
The show, called Weight For Love, will follow overweight couples who "commit to separate for a period in order to focus on their health." It is being casted by many of the same casting producers that choose contestants for 'The Biggest Loser!'
There are some differences between 'Weight For Love' and 'The Biggest Loser,' however. 'Weight For Love' is not a competition show and will instead focus on the couples' transformation.  The show is also specifically for couples, rather than individuals. Those applying should be married, engaged or long-term dating couples, in which both people are at least 100 lbs. overweight. Both participants must be at least 21 years old.
The Ashley spoke exclusively to Holland Weathers, one of the producers that will be casting 'Weight For Love,' to see what it takes to get on a reality TV show like this. According to Holland, there is no better time to apply for this show than now!
"This is a first season show, which means there aren't thousands of people applying," she told The Ashley. "We have less people to choose from so why shouldn't we choose you?! We can't choose you if you don't apply."
Holland, who has also casted for 'Biggest Loser' and other shows, provided tips for people looking to get on a weight-loss reality show.
"We are looking for the burning desire to change," she said. "We are looking for rootable couples with personality and who are ready to put themselves first and change their lives."
(The Ashley would like to interject here and add that 'rootable' is the key word to getting cast, in her opinion. While previous seasons of 'The Biggest Loser' featured contestants that were classified as "villains," it doesn't seem to work very well with audiences. If you are not someone we viewers would want to see do well, chances are you will not get cast.)
Anyway, several casting calls have already taken place in major cities across the United States, but producers are still accepting video applications via mail. (Click here for more info on how to apply.)
The show will begin filming in late 2014 or early 2015, and will tape for six months. (This does not, however, mean that you will need to leave your job/home for all of that time.)
Holland indicated that there will be some "big names" attached to 'Weight For Love' but she was not able to reveal who at this point. (Paging Jillian Michaels!)
To apply to be on 'Weight For Love,' click here!