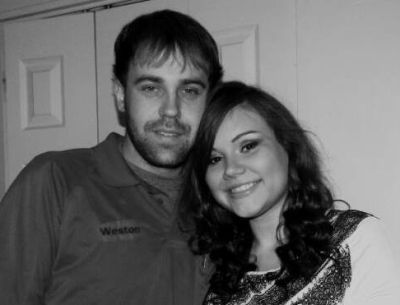 It's a boy for 16 and Pregnant Season 1 star Whitney Purvis and her boyfriend Weston Gosa! The couple, who starred alongside Farrah Abraham, Maci Bookout and Amber Portwood on the very first season of '16 and Pregnant' back in 2009, welcomed their second child on Tuesday. They named the new baby boy River Blake Gosa.
Whitney posted a few photos to her Facebook account after River's birth, showing Weston all suited up in a surgical gown, which likely means Whitney had a C-section to deliver River. The baby weighed in at 9 lbs. 5 oz. and appears to be healthy.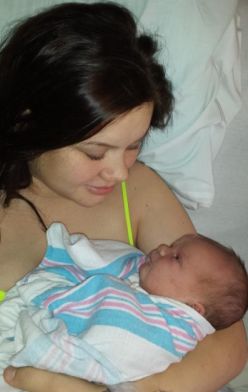 Whitney and Weston, who are already parents to five-year-old Weston Jr., announced the pregnancy back in February. Although they weren't chosen to be on 'Teen Mom', the couple would have made a good addition to the show, given the amount of drama they have had since their '16 and Pregnant' episode aired. Both have been arrested multiple times (Who could forget Weston's exotic mugshot collection or Whit's Walmart pregnancy test thieving?) and they have broken up and gotten back together more times than anyone can count.
Recently, however, it appears that Weston and Whitney have gotten their lives together and are more stable in their relationship than ever before. They are currently living together in Georgia.
(Photos: Facebook)