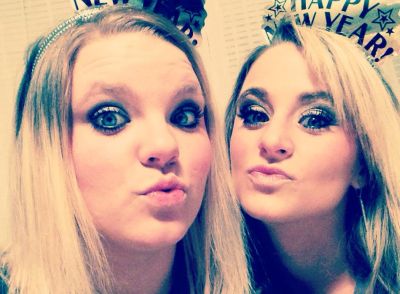 The plot continues to thicken with the story of Teen Mom 2 star Leah Calvert allegedly cheating on her husband Jeremy Calvert. The story, which blew up on Friday morning when Jeremy took to Twitter to publicly accuse his wife of cheating on him with Robbie Kidd, the same "man" she hooked up with just days before her wedding to Corey Simms.
Leah's family has been quick to defend Leah and deny Jeremy's claims, but yesterday, things heated up even further when Leah's sister, Victoria Messer, went on a blog talk radio show on Sunday to give the "real" story about what went down with Leah and Robbie.
Victoria explained Leah's side of the story, and confirmed many of the things The Ashley revealed in her first story, including that Robbie is living with Leah's brother, Isaac Messer, and that Robby's family reached out to Leah to get her to "help" him.
"Robby got himself into some trouble, he was goin' through a lot of stuff," Victoria said on-air. "His family reached out to my sister. Just as a friend, nothing more. She did talk to him a couple of times but it wasn't anything as what people are portraying it to be. She was just trying to be a friend and help him to where he could get back up again. He needed someone to be there. He didn't have anybody else."
Victoria also brought up the rumor that Leah's brother, Isaac Messer, what living with Robbie. (The Ashley broke some big news about Isaac yesterday! Click here to read that!)
"He needed somewhere to stay so he could see his baby, he has a little girl. My brother and him have always been friends, even before my sister and him were ever even a thing, many years ago. So my brother let him stay with him and my brother had allowed him to drive my sister's car one time. My brother at the time was using my sister's extra car. Well, I guess people had seen him and people started rumors and stuff started to blow up."
Eventually, Victoria says, the rumors got back to Jeremy.
"People were telling him the worst, so what did he think? He automatically thought the worst."
Victoria said that after her and Leah's uncle passed away from cancer a few weeks ago, the whole Messer gang headed over to the funeral. Robbie was asked to go to the funeral because he is part of the Messer clan, officially, because his sister is married to Leah's cousin. (I hear the banjos starting to play as I type this…)
"Everybody ended up staying the night," Victoria said, but was quick to deny that any sexy time happened in the post-funeral gathering.
"Just to make this clear, no sexual intentions have happened between my sister and Robbie," Victoria said. (I'm not sure she knows what the word 'intentions' means…)
"I know that because my sister would have told me. She would have told me! When I asked her about she looked at me, she started crying and said "I love my husband and I don't know how to get him to understand that!"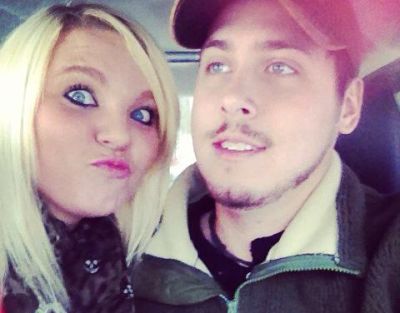 Jeremy found out about all of this at the gas station (as you do) when someone told him that Robbie's been driving Leah's car.
"His buddy told him that rumor is that she's been having sex with him…what did he automatically think? It's only natural!" Victoria said.
Victoria admitted that it probably wasn't smart for Leah to interact with Robbie at all, given her past with him.
"Yes I understand they have a past, especially with everything that happened with Leah and Corey," Victoria said. "That's nothing new; everyone already knows what happened there. But the difference is that Corey wasn't showing my sister affection…mentally, physically, sexually, he wasn't there. At the time, Robbie was there for her. But with her and Jeremy's situation, Jeremy takes care of his family. Yes he works away from home a lot, but the situation between her and Corey and her and Jeremy are totally different."
Victoria claimed that Jeremy works six days a week, and only comes home on Saturday night. (That leaves a lot of time for Leah's hillbilly romps with ex-boyfriends!)
"He's upset, you know, even though nothing happened," Victoria said of Jeremy. "I talked to Jeremy last night and he told me, 'I love Leah and I love the kids. I did post stuff on Twitter but I was upset.'"
She claims Jeremy regrets putting the stuff on Twitter.
"Just because it happened once does not mean it happened again," Victoria said of her sister's extramarital romps. "She would never."
Victoria said that Jeremy and Leah have been talking on and off since everything went down on Friday.
"They're trying to work it out, just like any other married couple," she said. "I think [counseling] would be good for them…they've got so much on their plate and he's gone."
While Victoria says that Jeremy and Leah are working on their relationship, The Ashley's very good source tells her there's "no way he is staying with her" and that he still plans to file for divorce. The source says that Leah and her sister are telling a very nice story, but that it's not the truth. Jeremy is planning on leaving West Virginia in the next week or so just to get away from all of the drama and take a vacation.
"They've had a little bit of trouble between the two of them," Victoria said, addressing her Facebook post in which she said Jeremy wanted out of his marriage to Leah. "You just know when someone wants out of something, you can tell by the way they act. I am not saying he doesn't love her or love the kids. You can just tell by the way someone acts, I may be wrong.  I can just tell. He would act weird, he didn't want to come home. That's how it came off to me, but if that's not how he felt…but I'm pretty good about reading people."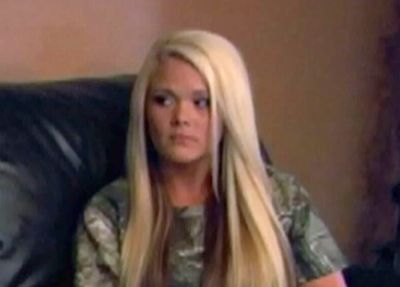 Victoria used her appearance on the radio show to rag on Miranda Simms, the new wife of Leah's ex, Corey.
"She seems nice, don't get me wrong," Victoria said. "I've talked to her here and there, but to be honest, I don't know if I like her or not. That's just how I feel. I know that's a little blunt but I just don't know if I like her. I'm not going to go into details, but there have been things that have been told [to me] by my nieces, so I don't know if I like her. I think she's nice when she's in front of people but I don't know what happens behind closed doors. I think she wears the pants in the relationship."
The best part of this interview? Victoria tells the hosts that Jeremy's family, as well as her own family, needs to stay out of the drama and let Leah and Jeremy deal with their problems on their own. She does this while she's on an Internet radio show talking about their problems! Isn't it ironic…don't ya think?
The Ashley will continue to bring y'all updates on this hot mess!
(Photos: Facebook, MTV)