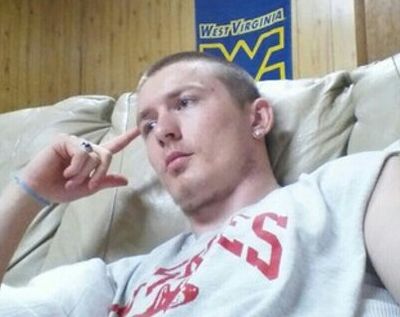 Robbie Kidd, the man in the middle of the Leah Calvert cheating scandal, has finally spoken out! After Leah's husband Jeremy Calvert broke the news on his Twitter account on Friday morning that he had caught his wife cheating with Robbie, things exploded. Leah has not publicly denied the claim that she cheated on Jeremy with Robbie (except for one tweet in response to a fan that was asking), and Robbie has stayed totally silent on the entire story…until now.
Radar Online has obtained the first statement from Robbie in regard to the cheating scandal.
"Nothing has happened between Leah and I," Robbie told the site. "I am currently dealing with my own family issues."
As The Ashley told you over the weekend, Robbie is actually part of Leah's family, as his sister is married to Leah's cousin. He recently became a father for the first time; however he and his baby-momma are no longer together. Robbie told Radar that he had no idea where the rumors started.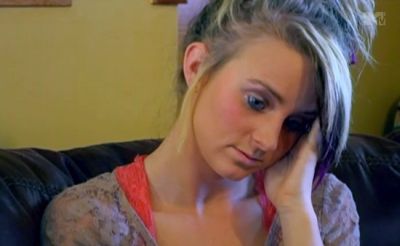 "Hard to tell around here," he added.
Well…the "rumors" (which The Ashley still maintains are, indeed, true) started because Robbie attended an out-of-town funeral with Leah and her family, and the whole gang ended up staying over in the same house. That's where the sexy time allegedly happened.
Robbie has also been living with Leah's brother, Isaac (who, as The Ashley exclusively revealed on Saturday, is going through his own mess of problems at the moment). Robbie has been driving Leah's "extra car" around town, which surely got the rumor mill swirling down in The WV.
(Again, this was all confirmed by Leah's sister, Victoria Messer, who called into an Internet Radio Show on Sunday to talk about her sister's scandal. Click here to read that whole hot mess of an interview.)
Stay tuned, y'all! This story just keeps getting better….
(Photos: Twitter, MTV)