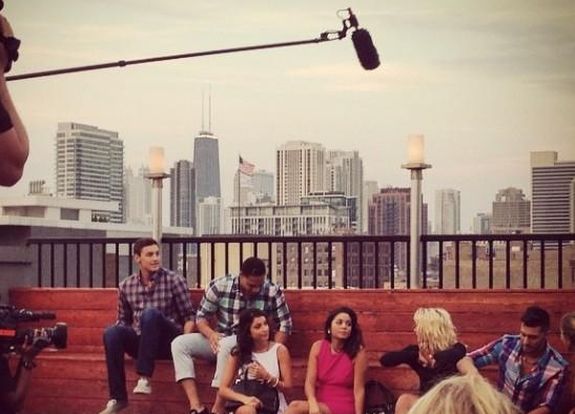 By Holly Rasmussen
MTV's The Real World is coming back for its 30th season! (Does that make anyone else feel incredibly old?) To freshen things up a bit, MTV has decided to put a juicy new spin on this season! The network announced today that the upcoming season will be called 'The Real World: Skeletons.' Filming for the season has just wrapped up and took place in Chicago. The "seven strangers picked to live in a house" will actually be living in a former-nightclub-turned-loft in the West End area of the Windy City.
So, what makes this season different? For Season 30, the seven house members have skeletons in their closest that will soon come back to haunt them. That's right; a knock at the door will reveal the last person each house member wants to see, according to information released by MTV on Monday.
Not only will the house member have to see the skeleton in their closet, they will have to live with them, much like last season where the house members had to live with their exes in an unexpected twist.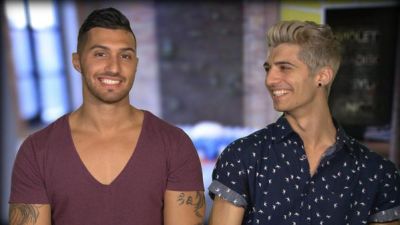 According to MTV, house members will be confronted with estranged siblings, baby mommas, estranged parents, former bullies and more!  For example, house member Bruno Bettencourt will be confronted by the brother that he hasn't seen or spoken to in three years. The last time the brothers spoke Bruno's brother, Briah, told him he wished he would have died in the car accident that almost killed him!
Other reports confirm one house member will be confronted by his baby's momma, just weeks before she's due to give birth to their child. (So MTV will be bringing a ridiculously pregnant woman into the house? Now that's a first for the show!)  This sounds more appropriate for 'The Maury Povich Show' than 'Real World.'
In addition to Bruno, the house will also include 24-year-old college football player Jason Hill, 23-year-old Texan girl Madison Walls, 25-year-old party girl Sylvia Elsrode, 26-year-old aspiring actor Tony Raines, Violetta Milerman, a 23-year-old originally from the country of Moldova, and 23-year-old Nicole Zanatta, who works as an EMT in Staten Island, New York.
According to Twitter account @RealWorldChi, the roommates are rumored to be working in a bar this season.
The show's producer, Johnathan Murray, told Yahoo that he believes the audience will really relate to this season of 'The Real World.'
"No one wants their worst enemy or embarrassing past moving in with them, but by facing your past you actually grow, and that growth, however painful it may be, is what makes this season of 'The Real World' so watchable," he said.
Tune in December 16 to watch the drama unfold! (International air dates are not yet available, but The Ashley will keep you posted on them!)
(Photo: Twitter, MTV)