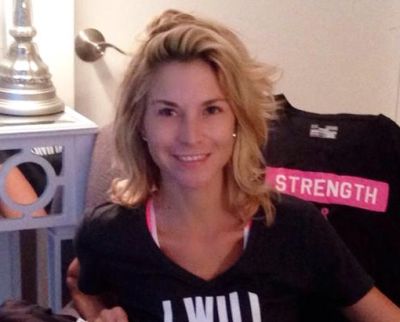 The Challenge star Diem Brown has just received some tragic news in regard to her fight against cancer. The reality star took to her Twitter and Instagram today to plead with her fans for medical advice or treatment options, due to the fact that her doctors have apparently told her that there is not much more they can do to help her battle her cancer.
"I NEED Prayers and advice my doctors are seemingly giving up but I won't & can't rollover," she tweeted on Tuesday. "Whatever option I have to LIVE I'm grabbing!"
Diem has been in constant pain since she was initially hospitalized back in August after collapsing on the set of the upcoming season of 'The Challenge.' She was later diagnosed with cancer (for the third time), and over the past few months has seen the cancer spread into her colon, liver, stomach and lymph nodes.
She pleaded with her followers to contact her friend (and E! News correspondent) Alicia Quarles with advice and options.
"Need prayers, advice, support & outreach. No is not an option. Contact @alicialquarles We know there is hope & help," Diem tweeted.
"I'm with @DiemBrownMTV right now," Alicia tweeted on Tuesday. "We both believe in the power of prayer and she asked me to ask all of you to pray for her. God is good."
Diem got plenty of supportive messages from her MTV family:
Cara Maria Sorbello: "All my love and prayers for you my gorgeous strong girl. You have a world of love and support around you always… Light a candle for beautiful miss @DiemBrownMTV today. Send her warm thoughts and let her know how much she's loved.
Adam Kuhn of Are You The One: "@DiemBrownMTV praying for you Diem! No is not an option if anyone can beat this it's you!
Nia Moore: "We are constantly thinking about you and declaring your victory. We refuse to believe in anything else. You're too strong."
Coral Smith: "Girl please-You are too fine to give in to this. You have so much to do girl..make your mark!!"
Emily Fitzpatrick: "Please send out prayers to @diembrown. She's a fighter and right now needs as much as support and love that she can get. #prayersfordiem #diemstrong"
To donate money to help Diem in her fight against cancer, click here.