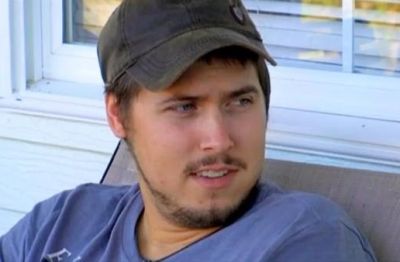 Earlier today, The Ashley updated y'all on the latest relationship drama between Teen Mom 2 stars Leah and Jeremy Calvert. While some fans have been refusing to believe that Leah's tweet about "failure" was in regard to her failing marriage to Jeremy, The Ashley has received much more damning evidence that indicates Leah and Jeremy's marriage is definitely done!
On Monday, Leah tweeted, "Failure does not mean that you'll never get what you want, sometimes failure means that you have to fight harder for something better."
That same night Jeremy, who has been on the road working recently, headed out with co-workers to a Buffalo Wild Wings in Ohio. While he and his buddies "winged it up" and drank, due to being rained out of their job for the night, Jeremy was allegedly trying to pick up on a girl there!
According to a very good source that was present that night, Jeremy's friend approached a girl at the restaurant. A true "wing"man (see what I did there?), Jeremy's friend told the girl that Jeremy would like to buy her a drink. The girl declined, her friend says, because she was driving. The friend then asked if Jeremy could have the girl's number, but again she declined because she is currently in a relationship.
Although the girl declined Jeremy's advances, she and her friend still allegedly talked to him for a while.
"He said a lot of girls want his number but he was making his friend keep her number if she gave it to him so it wasn't in his phone because he said he's going through a divorce," the source told The Ashley. "He was probably shocked she turned him down!"
Now, as you Roundupers know, The Ashley does not write things like this unless she's very confident that it's true. (She leaves that to the tabloids!)  Of course, The Ashley  realizes that there are many 'Teen Mom 2' fans that don't want to face the fact that Jeremy and Leah are divorcing, but according to numerous very good sources, the divorce is still happening!