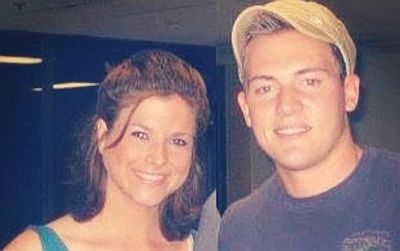 Get your Kleenex out, guys…
Real World: Denver star Davis Mallory has written and released a beautiful song for his recently deceased Challenge co-star Diem Brown. "Beautiful Girls: Diem's Song" was written for Diem, who died on November 14 after a long battle with cancer. She and Davis competed on 'The Duel 2″ in 2008 together, but met before that at an event.
Yesterday, Davis posted the song, as well as an explanation of why he wrote it.
"Diem Brown and I met right after I completed the Real World Denver in 2006. My mother's childhood friend Kim Hartwick has a daughter Carly Hartwick in Diem's sorority at FSU who introduced us over email prior to my filming the Real World/Road Rules Challenge: The Inferno 3. Diem had just finished Fresh Meat and coached me over email through the show," Davis wrote. "She and I grew up just a few miles away from each other in bordering towns in Georgia, so we hit it off pretty fast.
"Her passing really hit me hard (as I am sure it did many of us). I live in Nashville now and have been sharpening my songwriting chops over the past several years…I had a songwriting session this past Monday at BMG with the very talented writers Ben Goldsmith and Tori Tullier. I told my co-writers that I had an idea for a song with the lyric 'Beautiful Girls Aren't Supposed To Die Young' and without informing them at the time that it was about Diem, we built this song 'Beautiful Girls (Diem's Song).'"
The song, which plays over a touching video and photo tribute to Diem, is available for purchase, with proceeds going towards Diem's charity, MedGift.
"I'd like this song to be for Diem what 'Candle in the Wind' was for Princess Diana. (Wishful thinking)," Davis wrote.
"Beautiful girls ain't supposed to die young/ They were born to fly they were meant to run/ It's not the way it's supposed to be/ Taking someone like you away from me," the lyrics read.
To purchase the song, click here!
Don't forget– MTV's tribute special "We <3 Diem" will air tomorrow night! Click here for details!