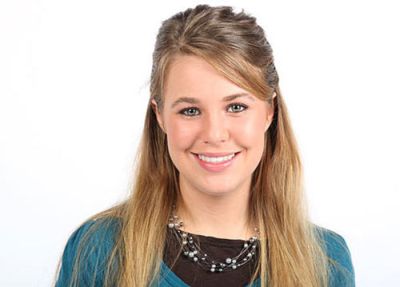 By Holly Rasmussen
Are the Duggar girls really fighting over Tim Tebow? Back in November, Star reported that Duggar family patriarch Jim Bob wanted to set his oldest daughter, Jana, up with the former footballer. The magazine quoted an "insider" as saying, "Jim Bob is no dummy. Tim would be a perfect addition to the family and a feather in his cap. Can you imagine the press attention a Tim-Jana wedding would get?"
Once the rumor was out, fans of the show became very excited. There has been much speculation on when 24-year-old Jana would begin courting since two of her younger sister, Jill and Jessa, were both married this year.Tim Tebow is an outspoken Christian and would probably fit in just fine with the Duggar family. Both of his parents have worked as missionaries and he himself was home-schooled, just like the Duggar kids.
Then, a [ridiculous] twist! Star  reported today that the Duggars' sinful, pants-wearing cousin, Amy, was trying to steal the Heisman Trophy winner away from Jana. Fans of 19 Kids and Counting were recently "treated" to an episode about Amy's musical career. Her disastrous music video was featured and it was, well, awful. She looked like Blossom and sounded like she belonged at the high school talent show. Uh-oh! Watch out Jana, Cousin Amy could bewitch him with her pants and fancy dance moves.
So let's get to the heart of this rumor. Are Tim and Jana dating? Is Jezebel Cousin Amy trying to steal him away? As entertaining as this would be, none of it is actually true.
Tim's rep finally put a stop to the Jana rumor madness and issued a statement to Us Weekly.
"[Tim and Jana] have never even met," the rep said.
How did this rumor get started? Well, although Tim and Jana have never met, their parents have. Jim Bob and Michelle met Tim's mother, Pam Tebow, when she spoke at a banquet for Loving Choices Pregnancy Center in Northwest Arkansas. Apparently the day after the dinner, the Duggars had Pam and Bob Tebow (but not Tim!) over to their house for dinner. Cousin Amy was also in attendance at this super fun meeting and that's where Star magazine got the idea that she was trying to cozy up to the Tebows to meet Tim.
Amy Instagrammed a photo of herself with Pam Tebow with the caption, "Had the greatest little chat today with Mrs. Pam Tebow! She has the sweetest heart!"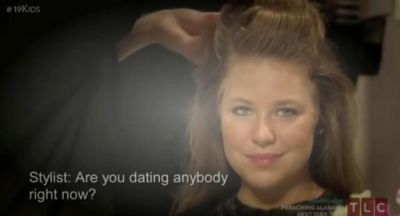 Many Duggar fans appeared to be disappointed that Jana-Tim relationship wasn't real, though. Jana could finally break out of the Duggar compound and live a vastly different life. She would live in a metropolitan area, get real life experiences without Jim Bob hovering creepily nearby and maybe even (gasp!) get a job or go to college.
Tim has not addressed the rumor on his Twitter account, nor have any of the social-media-inclined Duggar kids.
Last month, Jim Bob explained to People why Jana is not currently dating anyone.
"Jana is one of the prettiest girls in the world and one of the sweetest girls," he said. "There have been a lot of guys who have been interested in her. I have gone to her about each one, and so far she hasn't felt that is the way the Lord is leading."