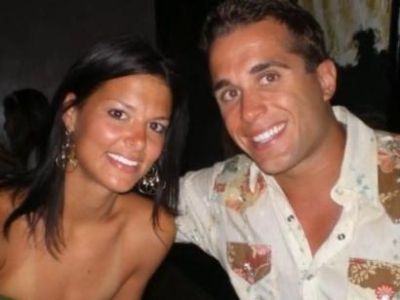 By Holly Rasmussen
Another MTV baby has arrived! No, it's not via another season of 16 & Pregnant; this little bundle of joy is a product of a Real World/Road Rules pairing!
Brad Fiorenza, a 'Real World: San Diego' cast member, and his wife Tori, a Road Rules alum,welcomed their second child, a son they named Chase, on January 13. Baby Chase was born at 11:18 a.m. and weighed in at 7 lbs., 4 oz., according to a tweet Brad sent out after the baby's birth.
Before Chase was born, Brad reflected on becoming a dad for the second time.
"Nothing like starting your day getting ready to meet your next son!! I can not wait ," he tweeted. "Very grateful 4 @ToriFiorenza! #BestWife #BestLife"
Tori and Brad owe their love story to their appearances on MTV reality shows. The couple met back in 2007 when both appeared on MTV's The Challenge: The Gauntlet II. They later become in engaged and competed in "The Duel II." They married in April of 2010 and went on to take a home a large portion of the prize money ($80,000!!) as husband and wife in 2010's, "CutThroat."
After their big win, and the 2011 birth of their first son John Brady, Brad and Tori decided to retire from 'The Challenge.'
"Reality TV has had its highs and lows like anything else does in life," Brad wrote on his Facebook page in 2011. "I can honestly say it has opened my eyes and made me a better man. I am turning a new leaf, goodbye MTV experience, and hello more appealing family life."
In May 2014, Tori tweeted her feelings about doing another 'Challenge.'
"[I have] no desire to get in on the challenge drama,but I do miss hanging with my friends in a cool house. Maybe @mtv can let me be the house mom lol," she wrote.
Congratulations Fiorenza family, and good luck on your new 'challenge!'
(Photo: Facebook)
Congratulations Fiorenza family and good luck on your new challenge!